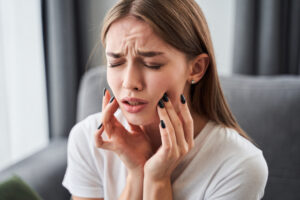 A dental emergency can happen when you least expect it. This means that preparing ahead of time for what to do can save valuable time that increases your chance of a successful recovery. Because the sudden pain and frustration of the event can cloud your ability to think clearly, knowing you can rely on our office for prompt care can become a relief. To understand the difference between a situation that requires immediate care versus one that can wait, you can study the common symptoms of severe problems like dental infections and physical trauma. Some of these conditions can become much worse without action, so please do not try and recover on your own when they strike. When you call our team, we will counsel you through steps to take as you prepare to attend your emergency appointment.
At your Prairie Village, KS, dental practice, we are ready to help you in your time of need. This means opening our business outside of office hours whenever an emergency strikes. Although your cleanings and examinations can detect a problem before it becomes an emergency, certain events strike with no prior warning. If you knock out a tooth, crack a tooth, or have a painful infection, call us right away to begin healing your smile.
A Chip Or Break In Your Tooth
Surface injuries to your teeth can become quite harmful because you may ignore treatment. While a chip or slight break may seem simply cosmetic, any injury that breaks the protective seal of your tooth's enamel greatly increases your risk for decay and infection. This means that ignoring an injury that requires a simple treatment can lead to a much more costly, painful, and involved emergency down the line. When you visit to repair your chip, we may apply a coating of composite resin to bond the structure of your tooth back up.
Responding To A Consistent Toothache
If you have a toothache that lasts more than a day, schedule an emergency visit right away. This symptom is a common indicator of a dangerous infection that left alone, can enter your bloodstream and spread throughout the body. To restore your tooth's health, we can perform root canal therapy that removes all foreign material from its inner chamber. To complete your recovery, we place a dental crown that restores your tooth's strength and looks.
Call Your Prairie Village, KS Dentist For Treating Your Emergency
At the office of Dr. Robert Browne, DDS, we are proud to offer emergency dental care outside of normal business hours. When you schedule an emergency visit, you can increase your chances of recovery instead of waiting for treatment. For more information on what to do when your tooth becomes damaged, please call your Prairie Village, KS, dentist's office at 913-901-8585.