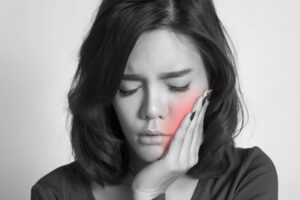 A dental emergency can happen at any time without notice. This is why you should have a response plan to help you make decisions when dealing with a painful, frustrating experience. By learning to recognize symptoms that require immediate treatment from your dental team, you can increase your chances for successful repairs by scheduling treatment right away. Otherwise, your traumatic injury or tooth infection could worsen in scope and begin affecting other parts of your body. When you learn the steps to prepare for your visit, you can rest assured that you are doing your best to receive desirable relief.
At your Prairie Village, KS, dental practice, we are standing by to provide emergency care in your time of need. While routine checkups go far to provide preventive care against decay and disease, sometimes a more immediate response is necessary to strengthen your smile! If you crack or knock out a tooth, or receive a painful infection, we want to see you right away to help you restore your grin.
A Knocked-Out Tooth
When physical trauma or a sporting accident knocks out one of your teeth, it may be possible to return it to its place in your mouth. Never touch an exposed tooth by its roots, but instead, grab the crown and attempt to secure it into its socket. If it will not hold in place with your bite, immediately transfer it to a jar of milk or saltwater bath to preserve it for a trip to the dental office. The quicker you can be seen, the higher your chances of restoring your tooth in your mouth.
A Chipped Or Broken Tooth
Sometimes a chip or crack in one of your teeth may seem simply cosmetic, but you should never ignore a dental injury. Breaking the seal of your enamel exposes the insides of your tooth to the possibility of decay and infection. We would like to see you as soon as possible to repair your tooth with a treatment like dental bonding. For more extensive damage, we can place a dental crown to restore your bite.
A Serious Toothache
If you have a toothache that will not go away after a day, schedule an appointment right away. This symptom could indicate a bacterial infection that could spread to other parts of your body. We can perform root canal therapy to remove your infection and relieve your pain.
Call Your Prairie Village, KS Dentist For Treating Your Emergency
At the office of Dr. Robert Browne, DDS, we are proud to offer emergency dental care. By seeking immediate relief, you can increase your chances of a successful procedure. For more information on what to do when your tooth becomes damaged, please call your Prairie Village, KS, dentist's office at 913-901-8585.