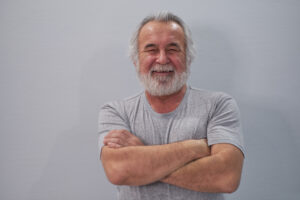 Having an oral health emergency can be quite a shock when you least expect it. From painful tooth infections to sudden physical traumas, an injury to one of your teeth can be difficult to navigate when the symptoms cloud your ability to think. This is why having an emergency contact plan can help you save time when you need it most. The faster you can receive treatment for your condition can increase the likelihood of receiving a favorable outcome. Prompt care can lead to a more conservative treatment than waiting and allowing your injury to grow in severity. This could mean repairing a cracked tooth before it leads to a painful infection through exposed enamel.
If you are experiencing an emergency that cannot wait until your general checkup, we encourage you to call your Prarie Village, KS dentist right away. We can treat the source of your dental pain and create a plan to restore your smile. The correct approach to emergency dental care means placing a premium on your oral health.
Knocked-Out Tooth
If you have an injury that fully knocks out one of your teeth, attempt to put it back into its socket to return it to your mouth. Follow through by contacting our office to examine its healing process. If the tooth will not return to its place in your mouth, collect it in a jar of milk or saltwater bath for transport to our office. Do not touch the roots of your tooth, but instead handle it by its crown. We will determine if we can place it back in your mouth and discuss placing a restoration when we are unable. A dental implant can help restore your smile and return the function of a knocked-out tooth.
Tooth Infection
If you have an intense pain in one of your teeth that will not go away, let us know right away. This can be the symptom of an infection of your pulp that requires treatment. A root canal therapy can remove the infected material while maintaining your tooth's place in your mouth. Timely treatment can prevent the spread of the infection to other parts of your body, so do not delay seeking care.
Call Your Prairie Village, KS Dentist Now For Your Emergency
Because dental emergencies can happen at any time, we are standing by to provide care in your time of need. A rapid response can restore the health of your tooth and ease your pain. For further information on what to do in this situation, please contact our Prairie Village, KS dentist's office at 913-901-8585. Our office is located on the southwest corner of 75th and State Line at the Crossroads of Prairie Village, Waldo, Brookside, Mission Hills, Leawood, and Overland Park.