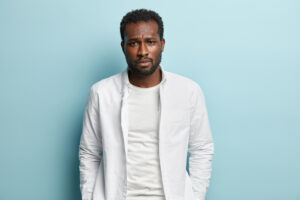 Because you generally do not expect an injury to one of your teeth, this event can be rather upsetting. Whether from a painful infection or physical trauma, it can be difficult to think straight at this time. But by having a plan for who to contact, you can reduce your frustration during a dental emergency. When you identify a symptom that requires immediate treatment, seeking care early can make the difference to receive a more conservative solution than if you wait. For example, a break or chip in your tooth's surface can eventually lead to an infection of the pulp when the full protection of your enamel is compromised.
Although some problems like a mild cavity can be seen at a general examination, your Prairie Village, KS, dentist encourages you to reach out right away when you experience a serious injury. We can return your quality of life by reducing your immediate pain and putting together a plan to restore your smile. This means that damage to one of your teeth need not permanently impact your beautiful grin!
Chipped Or Cracked Teeth
If the surface of your tooth is chipped or cracked, collect any loose pieces of material to bring with you to your emergency visit. If the injury is still bleeding, place a wet cloth until it clots. Whenever this or any other injury will not stop bleeding, call 911 right away or go to the emergency room of your nearest hospital. They will treat any life-threatening symptoms before releasing you for dental care.
Knocked-Out Teeth
Whenever an injury fully knocks out one of your teeth, first attempt to place it back into your socket and contact us to inspect it immediately. If your tooth will not secure back into its socket, place it in a container of milk or saltwater bath for safe transport to our office. Remember never to touch a tooth by its exposed roots, but handle it by the crown. If your missing tooth cannot be placed back in your mouth, we can discuss a restoration such as a dental implant for returning your smile.
Tooth Infection
If you suddenly experience serious pain in one of your teeth, this can indicate an infection. Call us to examine if your pulp requires treatment. When necessary, we can provide a root canal treatment to remove the infection and secure the rest of your tooth within your mouth.
Call Us Now For Your Dental Emergency
We offer emergency services to help you treat your dental pain around the clock. A quick response can help ease discomfort and provide a valuable repair for your injured tooth. For further information on what to do in this situation, please contact our Prairie Village, KS dentist's office at 913-901-8585. Our office is located on the southwest corner of 75th and State Line at the Crossroads of Prairie Village, Waldo, Brookside, Mission Hills, Leawood, and Overland Park.