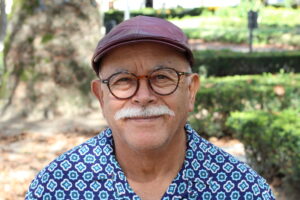 Experiencing a dental emergency can be quite nerve-wracking, but having a plan for seeking treatment ahead of time can help calm your anxiety. When one of your teeth is fully knocked out, the stress of preserving your tooth and placing it back in your mouth can be high. Because an injury of this nature is the result of serious physical trauma, maintaining a clear head may be difficult when minutes matter most. In fact, your ability to quickly meet with an emergency dentist can make the difference in placing your tooth back in your mouth.
At your Prairie Village, KS dental practice, we provide emergency care to treat your dental injuries. Because you generally cannot predict these events, having our number on hand can streamline getting care as quickly as possible. Call us any time of day to speak to our staff and arrange the repair of your injured tooth. When you experience a knocked-out tooth or any other dental harm, we can give instructions on treating your pain and protecting against further damage until you can come in for treatment. We will attempt to return your tooth to your mouth when possible, and if not, explore prosthetic solutions to help restore your bite.
Treating A Knocked-Out Tooth
After an event that knocks out one of your teeth, take immediate steps to collect the missing tooth and treat your pain. For this or any other medical emergency, visit the emergency room or call 911 whenever you believe your injury to be life-threatening. Otherwise, collect the tooth by its crown and rinse it under tap water to remove any debris. Remember to never touch a tooth by its roots to prevent damage, and attempt to reposition it in your mouth. If this is not possible, place the tooth in a container of milk and head directly to an emergency dental visit.
Cosmetic Repairs For Damaged Teeth
After placing your tooth back in your mouth, your injury may leave permanent damage. To restore its appearance, we can discuss cosmetic treatments to repair surface chips. If we are unable to return your natural tooth, we can also plan lifelike prosthetic replacement with options such as dental bridges and implants. Replacing a missing tooth is key to preventing problems with your bite and maintaining its alignment.
Call Us Right Now To Respond To Your Dental Emergency
While any sudden medical emergency can be upsetting, having a plan in place helps you restore your confidence. For further information on we can treat your knocked-out tooth, please contact your Prairie Village, KS dentist's office at 913-901-8585. Our office is located on the southwest corner of 75th and State Line at the Crossroads of Prairie Village, Waldo, Brookside, Mission Hills, Leawood, and Overland Park.