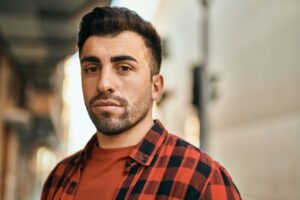 When you experience a dental emergency, time is of the essence to provide proper care. Knowing the symptoms that require immediate treatment can potentially help you save an injured tooth. While certain dental problems, such as a small cavity, can be treated at routine checkups, you should contact us right away for physical trauma and painful infections. Because injuries compound when not treated quickly, your quality of life can quickly reduce if you wait to seek care. Chipped and broken teeth can lose additional material, while an infection could spread to other parts of your body.
At your Prairie Village, KS dentist's practice, we treat dental emergencies to prevent additional harm to your oral health. Whether you experience physical harm or a severe infection, we can treat your pain and plan a proper restoration.
Knocked-Out Teeth
If physical trauma causes you to fully lose a tooth, collect it so we can attempt to place it back in your mouth. Remember to never touch a loose tooth by its roots, but instead carry it by its crown. Rinse the tooth of any debris under cool water and place it in a container of milk or saltwater bath for transport. If you believe your injury to be life-threatening, go straight to your nearest emergency room before seeking dental services.
Chipped Or Cracked Teeth
When you have structural damage, but your tooth remains in your mouth, collect any loose pieces for your emergency appointment. To treat bleeding, apply a wet cloth until it stops. For significant bleeding that will not clot, seek emergency care at your nearest hospital. You can reduce swelling symptoms by placing an ice pack or cold compress against the side of your face. If your chip appears minor, remember that breaking the enamel exposes your tooth's insides to oral bacteria. For this reason, you need swift treatment to prevent possible infection no matter the severity of your break.
Tooth Infection
When infection causes severe pain, emergency treatment can resolve your symptoms and remove their source. We will examine your tooth and determine if bacterial infection is present. We can provide a root canal therapy to attempt to save the tooth after removing decaying material. Because this procedure alters the outside of your tooth, we recommend placing a dental crown to fully seal and protect your bite. This helps retain its structural integrity and return the appearance of a healthy tooth.
Call Us Now For Your Dental Emergency
Emergency dentistry helps you treat pain and trauma to your teeth in a prompt manner. Our professional touch can ease your discomfort and lead towards a beautiful restoration. For further information on what to do in this situation, please contact our Prairie Village, KS dentist's office at 913-901-8585. Our office is located on the south west corner of 75th and State Line at the Crossroads of Prairie Village, Waldo, Brookside, Mission Hills, Leawood and Overland Park.