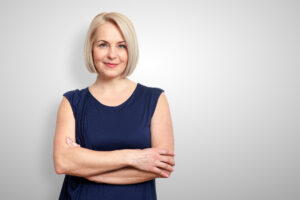 Time is of the essence when addressing injuries to one or more of your teeth. While certain problems, such as a painless cavity, can be treated at your routine checkups and cleanings, you should seek immediate treatment for severe dental emergencies. Sudden issues with physical trauma and painful infections can compound damage when not addressed as soon as possible. Chipped or broken teeth can suffer additional loss of healthy material when not fixed. Even worse, dental infections can spread from your mouth and threaten your overall health as well. Early treatment of an emergency may provide for more conservative restorative procedures, so contact us right away.
Your Prairie Village, KS dentist is standing by to treat your dental emergency. We can evaluate the extent of your injury, treat immediate trauma, and plan a restoration to return the function of your tooth. A variety of solutions allow us to place importance on your comfort during treatment.
We Respond To Your Dental Emergency
When you suffer a tooth injury, you should have it examined by your dentist as soon as possible to evaluate the extent of your damage. Although certain injuries may seem minor, damage to the structure of your tooth increases the chance for infection when left untreated. This is because the outside layer of your tooth protects the inner pulp from bacteria inside your mouth. When the layer is damaged, bacteria may enter and cause a painful infection. Left untreated, this infection can spread to other parts of your body and cause additional harm.
Repairing Your Injured Tooth
After addressing the source of your damage, your dentist will plan a restorative solution to return your ability to comfortably bite. Dental crowns can return the appearance of a natural tooth by completely covering your injury above the gumline. Modern materials allow us to select the shade of your restoration to match that of your healthy teeth. This treatment is also used in conjunction with root canal therapy to treat infections of the pulp. A crown restores the seal of your tooth altered by the root canal procedure.
If you fully lose a tooth, we may suggest placing a dental implant to secure a new prosthetic. Implants support jawbone health by returning stimulation of your bite to your jaw. This signals the brain to provide nutrients that preserve bone mass.
Call Us Now For Any Dental Emergency
Do not wait to address damage from a dental injury. Receiving treatment in a timely manner can lead to a more conservative solution. For more information on what to do in this situation, please contact your Prairie Village, KS dentist's office at 913-901-8585. Our office is located on the south west corner of 75th and State Line at the Crossroads of Prairie Village, Waldo, Brookside, Mission Hills, Leawood and Overland Park.