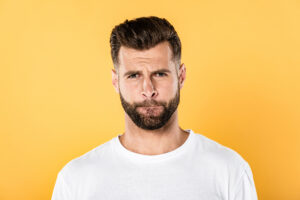 Suddenly losing a tooth due to injury can be a rather painful and traumatic event. In addition to the great discomfort these situations cause, dental emergencies can lead to future oral health complications when they are not treated on time. Knowing who to contact when one of your teeth is knocked out can mean the difference between saving a natural structure or requiring its full replacement. This means you should promptly seek out emergency dental care to prevent complications from tooth loss. Fortunately, the staff at your Prairie Village, KS dentist's office are standing by to provide comfort in your time of need. We can treat the immediate trauma of a knocked out tooth, determine if it may be reset in your mouth, and plan a prosthetic restoration when the natural tooth cannot be saved. Proper treatment can put you on the path to restoring the function of your smile and maintaining its appearance.
Caring For Your Knocked Out Tooth After Injury
Every minute counts when a tooth is completely or partially removed from your socket. Planning who to contact to receive care can reduce the amount of time it takes to evaluate your dental emergency. It may not be possible to return the tooth to its original place, but prompt support increases your chances of successful replacement. Gather the entire structure or any missing pieces and avoid touching the roots whenever possible by holding the crown. Gently remove dirt and debris by rinsing under warm water. When the tooth is clean, preserve it in a saltwater bath or jar of milk to safely carry to your emergency appointment. We must stress that storing your tooth in regular tap water can damage its surface so use an appropriate solution for storage. Lastly, if you believe your injury to be life-threatening, go straight to the emergency room of your nearest hospital before visiting our office.
Planning The Restoration Of Your Smile
When you arrive at our practice, we will evaluate the damage to your mouth and determine if your knocked out tooth can be put back in place. If it cannot be replanted, we will assist in planning a replacement for the missing tooth. For instance, we can provide a dental implant and crown to offer lifelike restoration held securely in your jaw. You should not worry about going through life with an unsightly gap in your smile!
Call Right Away For Your Urgent Care Dentistry
To reduce the stress of a knocked out tooth, know that you have options for care. Fortunately, your dentist can examine the extent of your damage and plan any needed restoration. For further information on what to do for a knocked out tooth or other dental emergencies, please contact your Prairie Village, KS dentist's office at 913-901-8585. Our office is located on the south west corner of 75th and State Line at the Crossroads of Prairie Village, Waldo, Brookside, Mission Hills, Leawood and Overland Park.