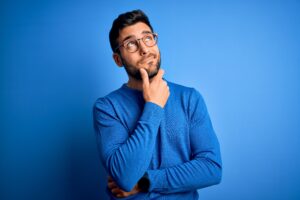 Preparing for emergencies can provide confidence when navigating scary situations. Accidents that affect your teeth can happen when you least expect, and knowing who to call can relieve onset panic while dealing with unanticipated dental pain. Time is of the essence when seeking treatment, so put together a plan to manage an emergency scenario. Your Prairie Village, KS dentist's office offers vital emergency oral health services to treat your injury whenever required. We can treat any immediate trauma and provide recommendations on follow-up care to return the function and beauty of your teeth.
Recognize The Symptoms Of A Dental Emergency
Signs of dental emergency that require immediate treatment vary and may include:
Severe pain
Blood loss
Dental abscess
A broken tooth
Sudden numbness
Less severe symptoms such as tooth decay or discoloration are not generally considered dental emergencies. Make note to discuss them with your dentist by scheduling a cleaning and examination where solutions like dental fillings and whitening services can be discussed. However, if you are experiencing one of the listed symptoms or any other severe oral problem, it is necessary to contact our office right away to prevent damage from progressing and to treat your pain.
Planning For A Dental Emergency
When your tooth is physically harmed, it needs to be evaluated as soon as possible. Chips, cracks, and full breaks in the enamel expose the inside structure to possible infection. Bacteria that are normally kept outside may enter and increase the pain you feel. Infection can even lead to total loss of the tooth when not treated promptly. This means you should prepare for your emergency by storing the contact information of your dentist in case you require immediate service. We can repair your damaged teeth in a safe manner that seeks to preserve as much of their natural material as possible. However, we must stress that you first visit the emergency room of your nearest hospital if you believe your injury to be life-threatening.
Restorative Treatment For Your Smile
Various types of dental emergencies leave permanent damage to the function and appearance of your teeth. After treating the immediate trauma of your injury, we can plan a restoration or cosmetic treatment to enhance the look of your tooth or reestablish your ability to comfortably bite. Different treatments, including bonding, dental crowns, and veneers, can address varying degrees of damage. For teeth that are lost, we offer dental implants and bridges to provide lifelike replacement. Proper restoration can provide comfort when recovering from your injury.
Call Us Your Prairie Village, KS Dentist When You Have An Emergency
Remember that receiving treatment quickly can increase the chance of saving a damaged tooth. For more information on what to do in this situation, please contact our Prairie Village, KS dentist's office at 913-901-8585. Our office is located on the south west corner of 75th and State Line at the Crossroads of Prairie Village, Waldo, Brookside, Mission Hills, Leawood and Overland Park.