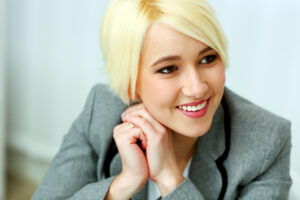 If you arrange treatment for dental work on short notice, will you have to accept results that are less than flattering for your smile? Timely support can be important if you are worried about a conspicuous injury, or if you are dealing with pain. The good news is that you can enjoy attention and treatment on short notice while also seeing results that make you happy with your smile! Our Prairie Village, KS dentist's office is prepared to act quickly to take care of your teeth and oral health when necessary. Because our emergency dental services prioritize care that benefits your well-being and appearance, you will not have to worry about sacrificing the right results just to receive prompt attention.
Prompt Care Is Available When You Have Concerns About Your Oral Health And Smile
In the event you injure a tooth or start to experience problems with discomfort, you can reach out to book an appointment to have the issue evaluated and addressed. That timely support is important for preventing complications as well as for limiting the time that you have to spend feeling self-conscious about the way you look. Our practice wants patients to know that we are here for them at times when they need swift attention just as we can help them with routine preventive dental services.
Timely Care When Your Tooth Is Injured
Dental injuries can have a significant impact on how you look. Even if the damage to your tooth structure is only superficial, a crack or chip that is present when you smile and speak can rob you of the confidence that you once had in how you look. Taking on the problem during an emergency dental visit means carefully assessing it and providing the right care while still making that care as conservative as possible. For those who qualify, cosmetic dental work can offer the lasting changes while minimizing the impact on your tooth structure. If you require a dental crown, we can place one that is able to protect you and preserve how you look!
Treatment For An Infection That Preserves How You Look
In the event that you experience a worrying tooth infection, our practice is prepared to help. A procedure to address the issue within the structure will remove bacteria and infected tissues; after this is done, you will need permanent support. That can be supplied in the form of a dental crown made to closely imitate your healthy enamel! Once it is in position, you can feel relief at seeing your healthy and attractive smile while also being free of ongoing discomfort.
Talk To Your Prairie Village, KS Dentist About Emergency Dentistry!
For more information on our commitment to providing emergency dentistry that preserves smiles and addresses patients' health needs, reach out to our Prairie Village, KS dentist's office at 913-901-8585.