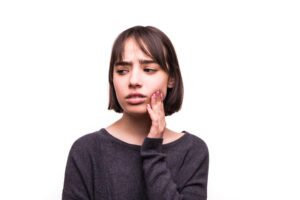 If you want to avoid complications after hurting your tooth, it is important that you seek care as soon as possible. When dental enamel is cracked, or when another kind of physical, you become vulnerable to further physical harm as well as infection. Our Prairie Village, KS dentist's office can make this easier for you by offering emergency oral health care at times when you require it. During your visit, we can evaluate the tooth to assess just how serious its condition is, and we can take steps to fully address it. You may already require a root canal to deal with a physical injury, particularly when the crack in your enamel is significant enough to expose your pulp to harm.
Your Cracked Tooth's Health Can Worsen Without Timely Treatment
Cracks, chips, and other physical damages to your tooth structure should not be taken lightly. If you ignore the matter or put off an appointment with your dentist, your condition can worsen, leading to more problems and greater risks for the tooth in question. Even a seemingly minor problem with your enamel could lead to further difficulties, particularly if you continue to put pressure on it when you bite and chew food. Because we provide emergency dental services, we can meet with you and make sure that the matter is dealt with before there are complications that need to be contended with.
Emergency Treatment Can Resolve Cosmetic And Health Concerns
At an emergency dental visit, you can count on timely treatment that leads to the full restoration of your smile and oral health. Contact us as soon as you can to let us know what happened, and that you need our services, so that we can prepare for your arrival. When you are here, Dr. Browne can examine the tooth in question and determine what kind of support you require. If necessary, your planned care will include root canal therapy, which deals with problems that affect the tooth's inner chamber (the pulp).
Will My Smile Look Different After Emergency Treatment?
Even if you need advanced restorative dental work, we can take care of your smile when we tend to your dental emergency. We provide dental crowns and prosthetic restorations that imitate healthy enamel. Because these restorations are custom-made, we can also make sure they are a good fit and look natural once they are set in place.
Your Prairie Village, KS Dentist Can Provide Dental Care On Short Notice!
There are problems with your oral health that can require attention on short notice. A crack in your enamel can certainly be an issue that demands prompt treatment. If this matter is not dealt with, complications can lead to new problems. The sooner you reach out, the sooner we can make sure that your needs are fully met! If you have questions or want to set up an appointment with us, reach out to our Prairie Village, KS dentist's office at 913-901-8585.