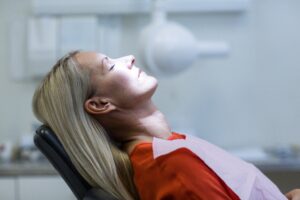 When you take care of your smile and consistently schedule dental exams, you can feel confident in your ability to avoid potential problems. While the right approach to oral hygiene helps with many different issues, one concern remains—the bad luck to suffer a dental injury! Accidents can happen, and they can leave us with teeth that are chipped, cracked, broken, or even partially or completely dislodged. In these situations, and in situations where a possible infection is causing you serious pain, our Prairie Village, KS dentist's office can help. Dr. Browne is here to provide timely support in circumstances where treatment is needed as soon as possible. While taking on the immediate concerns about your oral health, we can also determine what we can do to preserve your appearance through care.
Our Practice Is Ready To Help When You Need Our Support On Short Notice
There are times when unpredictable problems lead to the need for emergency dental care. After an accident, or after you start to experience alarming pain or sensitivity issues, you can reach out and let us know that you need help. Timing matters when it comes to potentially serious problems. Without the right support, an injury can lead to an infection that spreads and causes more difficulties for your well-being. A delay can also make you more likely to have a problem that leads to tooth loss.
Reaching Out For Emergency Treatment
We can meet with you on short notice to tend to your issues with your oral health. Before you arrive, you can use a cold compress or ice pack to soothe an area where there is pain. Be careful about how you handle a broken or dislodged tooth; if it has been knocked out, only hold the tooth by its crown, leave organic tissues in place, and carry it in a small container of milk. When you arrive, an evaluation will determine what kind of procedure might be right for you.
Your Procedure Can Preserve Your Smile And Oral Health
Dental work can offer more than just the chance to protect a vulnerable tooth. With the right restoration, we can ensure that your smile maintains a natural look as well. Whether you need cosmetic dental work to address relatively minor damage or a dental crown, we can provide care that preserves the way you looked before your emergency!
Talk To Your Prairie Village, KS Dentist About Treatment For A Dental Emergency
There are times when waiting on treatment for your oral health will be difficult. If you experience physical trauma that leaves a tooth damaged, loose, or lost, or if a possible problem causes you worrying discomfort, you can reach out to arrange emergency care with Dr. Browne! For more information on our ability to provide this kind of timely support, or to discuss any other matter related to your smile, please reach out to our Prairie Village, KS dentist's office at 913-901-8585.