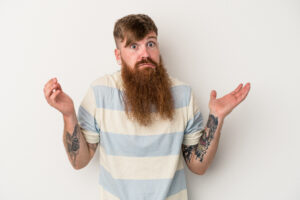 There are times when you can comfortably wait for your next routine dental exam, but there are some circumstances where you may need to schedule an appointment as soon as possible. If you need care in response to an injury or the onset of dental discomfort, our Prairie Village, KS dentist's office can help you! Our practice wants the people who count on us to know that we can help even when a problem calls for smile care on short notice. By arranging access to the care you need during an emergency, you can avoid complications, you can put a faster end to discomfort, and you can return to your daily life without further difficulties!
Dental Problems Sometimes Call For Emergency Care
There are times when patients learn they need restorative dental work in the course of a routine oral health evaluation. At first, a cavity can go unnoticed, as the damage to your enamel is still not severe. However, there are certainly occasions when it is clear that something is wrong. In these circumstances, it can be difficult to feel comfortable waiting for the next routine visit that you have scheduled. What you can do in this situation is reach out to our practice and arrange emergency dental work with Dr. Browne. By doing so, you can make sure you are promptly seen and treated before a problem with a severe cavity or physical injury can worsen.
What We Can Do For Patients On Short Notice
As soon as you can, let us know that you have a potential dental emergency and need treatment. When you arrive, Dr. Browne can evaluate you to determine what needs to take place to address your problem. The care can range from cosmetic dental work to address enamel damage to restorative dental work that addresses an oral health concern. For a tooth that is broken, or one affected by severe decay or internal harm, it can be necessary to provide root canal treatment to fully restore its health.
Will Treatment Affect The Way You Look?
Even if you need to arrange a more involved restorative dental procedure, we can focus on restoring your appearance as well as your well-being. Your options for care include dental crowns that imitate healthy dental enamel. Because of this, we can give you the results you desire while still fully resolving problems with a tooth's health.
Talk To Your Prairie Village, KS Dentist About Care On Short Notice
For patients of Dr. Browne, care on short notice is available when it is needed. If you would like to learn more about our urgent care services, or if you have questions about any other care that we can provide for you, please reach out to our Prairie Village, KS dentist's office at 913-901-8585.