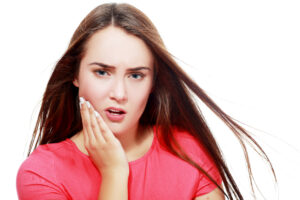 It can take time for a cavity to become a potential dental emergency. Unfortunately, it can also take time for people to realize that they have an issue with tooth decay that requires treatment. Without regular checkups and cleanings, you miss out on opportunities to receive timely warnings about oral health issues like decay and other matters. If you find yourself struggling with pain and sensitivity from a potential tooth infection, you can require urgent care from your dentist to put a stop to discomfort and prevent the loss of your tooth! Our Prairie Village, KS dentist's office can help when a cavity turns into a potentially serious problem with an infection.
An Infected Tooth Can Create Serious Issues For You
As a cavity worsens, more of your enamel will be irreversibly harmed. Eventually, the damage can become serious enough to make you vulnerable to infection. Bacteria that make their way into your pulp can attack living tissues housed within, which can lead to serious discomfort. Unfortunately, at this point, it can be difficult to ignore that pain, leading to a serious distraction as well as concerns about your overall oral health. In time, an infection will leave a tooth in such poor health that your only option left is tooth extraction and replacement.
Scheduling Urgent Care For Your Unhealthy Tooth
If you find yourself reeling from the effects of an advanced cavity, you may need to arrange treatment in the shortest time possible. Our office is here to help in these situations, as we want our patients to know that we are here for them during a potential oral health emergency. At your visit, you can have your tooth evaluated to determine what kind of care you require. To stop a severe cavity, we can provide root canal therapy followed by the placement of a dental crown.
What Else Can Your Dental Office Do For You During An Emergency?
Even if your tooth's health has deteriorated to the point where it cannot be saved, there are still actions that we can take to restore your oral health and stop discomfort. In addition to carefully extracting unhealthy teeth, we can plan restorative treatment with dental bridges, or with dental implants, to help patients regain complete smiles. We are also here to help when physical injuries make prompt care necessary.
Talk To Your Prairie Village, KS Dentist About Arranging Emergency Work
Dental emergencies can arise for different reasons. Problems sometimes arise without any obvious warnings. When you have a cavity that you do not have treated in time, your tooth can become infected. At this point, you can reach out to us to have an appointment booked as soon as possible. If you would like to learn more about our practice or schedule care, please reach out to our Prairie Village, KS dentist's office at 913-901-8585.