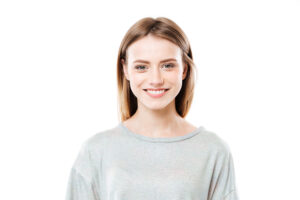 There are different priorities that patients bring to routine oral health appointments. However, when someone comes in for urgent services, they can maintain a tighter focus on matters like the restoration of a broken tooth and a stop to active pain. This does not mean you have no reason to wonder how your smile will look at the end of urgent care. At our Prairie Village, KS dentist's office, patients can rely on us to both provide prompt care and maintain a real commitment to maintaining the way they look when they smile and speak. Because of this, we can make the difficult experience of a dental emergency easier to manage!
Can Treatment On Short Notice Really Preserve Your Appearance?
If you need to set up an emergency dental visit, what should you really expect from care? In matters where a tooth's health is a concern, our office will prioritize restoring its well-being. With that said, we can offer cosmetic improvements through both restorative and cosmetic dental work, including work provided on short notice. One thing to remember is that the longer it takes you to do something about a problem, the more likely you are to experience complications that demand more involved services. In other words, reach out as soon as possible and be careful not to let a delay in care further affect your well-being.
Reaching Out To Arrange Prompt Care
As soon as you contact our practice and arrange treatment for your smile, we can prepare for your arrival and offer guidance on both the protection of a vulnerable tooth and the management of discomfort. When you come in for care, we can provide a review to determine what sort of support you require. Depending on its condition, we can determine if a tooth that is physically injured might require restorative or cosmetic dental work. If there are concerns about an infection or advanced cavity, we can make plans to provide endodontic treatment before providing protection with a custom crown.
Smile Care With Restorative And Cosmetic Services
Both restorative dental work and cosmetic dentistry can help when taking care of injured teeth. Cosmetic work is more conservative, as it minimizes changes to your enamel while still providing appearance-friendly results. When we provide restorative work, we take care to improve the health as well as the appearance of teeth.
Talk To Your Prairie Village, KS Dentist About Emergency Services!
By making emergency services available to our patients, we can prioritize prompt care that takes on oral health as well as cosmetic issues that can arise when you have a serious dental problem. If you have questions about what prompt care can do for you, please reach out to our Prairie Village, KS dentist's office at 913-901-8585.