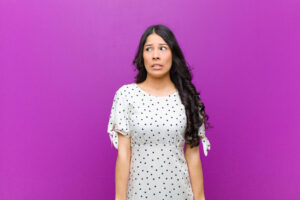 A dental injury can cause several problems for you. In addition to hurting your smile, the problem can create problems for your oral health that put you at risk for losing your tooth! This can certainly be worrying, but when you know your dentist can help, you can feel less concerned about what to do in response to the problem. Our Prairie Village, KS dentist's office is prepared to help on short notice when patients experience dental damage. By scheduling this kind of care, you can make sure that your smile is properly evaluated and treated before there are complications.
Dental Injuries Can Be Difficult To Ignore
It can be hard to ignore the problems that a dental injury creates, but it can also be difficult to know how you should respond. One thing to remember is that your tooth will remain vulnerable after being damaged, which is why you should schedule care on short notice. Even if the problem affects a tooth that is less visible when you smile and speak, it can be a good idea to act quickly, as you could end up doing more harm to your tooth without meaning to, leading to complications and more involved restorative dental work.
Arranging An Emergency Dental Procedure
Our practice is prepared to see patients who need our help on short notice. During a possible emergency, reach out as soon as possible to let us know what happened, and that you need to seek care, so that we can prepare to see you. A cold compress or ice at the site of the injury can help with discomfort and any swelling until you arrive. When you are here, Dr. Browne can assess the tooth and see what kind of care you should receive. While relatively minor injuries can be addressed with cosmetic treatment, it may be necessary to cap a tooth with a dental crown to keep it safe.
What Happens If A Tooth Injury Is Severe?
A severe injury that causes internal harm to your tooth structure can be addressed with a root canal. This procedure will remove damaged tissues and any bacteria buildup within your pulp, the central chamber of the tooth. After performing this service, a crown can be counted on to provide long-term protection.
Talk To Your Prairie Village, KS Dentist's Office About Treating Dental Damage!
There are many reasons why people visit their dentist. When you need an appointment to discuss a tooth injury, we can provide the support you need. With our commitment to urgent smile care, we can see to it that problems are resolved before there are complications that need to be managed. If you would like to find out more about how we can support you, please reach out to our Prairie Village, KS dentist's office at 913-901-8585.