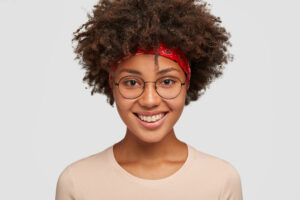 Your smile can be your distinguishing feature. Even if it is not what captures people's attention immediately, it is difficult to overstate its prominence and value when it comes to your overall appearance. This is part of what makes good dental care so valuable—when you practice the right habits and keep up with preventive dental visits, you can maintain healthy, lovely teeth and remain confident in how you look. Unfortunately, you can be just one poorly timed accident away from enamel damage that is unsightly and embarrassing! Our Prairie Village, KS dentist's office is ready to help our patients when damage affects them. Through our commitment to emergency dental services, we can provide care on short notice to promptly and properly take care of chips, cracks, and other damages to your enamel.
Physical Trauma Can Be Difficult To Ignore
Any physical injury that affects your smile can attract an unwelcome amount of attention. All it takes is one chipped or cracked tooth to significantly alter the way you look. Even if the damage is not serious enough to put your oral health in jeopardy, it can be hard to live with it while you wait for an opportunity to see your dentist. Our practice can spare you the frustration of waiting to deal with dental damage. Because we are committed to emergency dentistry, we can provide treatment on short notice to make sure you regain your smile as soon as possible.
We Can Help You Deal With A Dental Injury
By contacting our practice to inquire about emergency care, we can both prepare to see you and provide advice on managing discomfort and preventing further harm from affecting your tooth. Once you arrive, Dr. Browne will look over the damage thoroughly to see what kind of work should take place to give you back your confident smile. With cosmetic services like dental bonding and contouring and work with porcelain veneers, we can take care of noticeable chips and cracks so that you can once again feel comfortable showing off your smile.
The Right Restorations Provide Functional And Cosmetic Support
When called for, we can restore damaged teeth with lifelike dental crowns that help you bite, chew, and smile without concern. These restorations are carefully designed so that they fit in and look natural, and so that they provide effective support for your dental function.
Our Prairie Village, KS Dental Office Can Restore Your Smile By Providing Emergency Care
Through our commitment to emergency services, we can help patients regain confidence in their smiles when unfortunate incidents leave them with noticeable enamel damage. If you would like to find out more about our practice and the care provided by Dr. Browne, reach out to our Prairie Village, KS dentist's office at 913-901-8585.