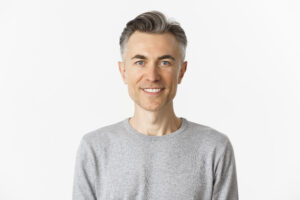 When you show up to your dentist's office to have an injured tooth treated, you can have several hopes for how your procedure works out. One goal can be to have your smile preserved so that you do not have issues with your appearance after treatment. Another is to have your dental work completed in the shortest time possible. Our Prairie Village, KS dentist's office is here to help you with both, as we can welcome you for an emergency dental procedure that addresses oral health and cosmetic issues associated with damage. Based on the state of your tooth, we can look for the most conservative solution that can ensure you remain confident in your smile, your health, and your bite function.
Will A Dental Injury Permanently Affect Your Smile?
Without treatment, a dental injury can be a permanent problem. While our tooth enamel is remarkably strong, it can be damaged, and when that occurs, the harm can be permanent. This means that you will have to seek professional treatment to hide problems like chips or cracks, and to see if you need to address oral health issues associated with your injury. Once you do this, you can move forward with the appropriate treatment to leave the effects of an injury behind you. Because injuries can be uncomfortable, upsetting, and an active problem for your oral health, we can see you on short notice when one occurs.
We Can Offer Treatment For Physical Damage On Short Notice
Our practice is ready to offer emergency dental treatment when you have a tooth that is chipped, cracked, or broken. In fact, you should make treatment a priority, as the problem can grow worse in time, as the tooth can be injured further, and you can also develop problems with an infection. When you arrive for treatment, we can look at the tooth and see what treatment options are available to you. With a cosmetic dental procedure, we can make conservative changes to your tooth structure and still preserve your appearance. If you have a more serious issue with damage that calls for restorative dental work, we can provide the necessary care to improve your oral health as well as your smile.
Restoring Your Smile When Your Tooth Is Lost
In the event that your tooth is completely knocked out, make sure that you handle it carefully (holding it by the crown only rather than the roots), and bring it with you for treatment as soon as possible. When you do this, you can look into having it returned to its socket. If this is not possible, we can provide prosthetic treatment to give you back your smile and appearance.
Talk To Your Prairie Village, KS Dentist About Treating Your Injury
In the event that you have suffered a tooth injury, know that our practice is ready to respond and promptly restore both your oral health and smile. If you have questions or want to know more about treatment, please call our Prairie Village, KS office at 913-901-8585.