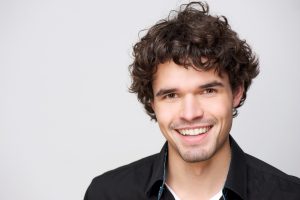 If you need to see your dentist about a potential oral health emergency, your first priority can be treatment to stop pain you are feeling. With that said, even as you try to manage your discomfort, you may have concerns about the impact your tooth trouble will have on your smile. You can be happy to know that our Prairie Village, KS dentist's office can take on urgent care with a focus on both restoring your oral health and preserving your smile. After resolving an active problem with a painful or damaged tooth, we can provide a restoration that actually imitates its shape, size, and color so that it does not attract unwanted attention.
Is A Dental Injury Going To Cause A Permanent Smile Change?
A dental injury can leave you with a tooth that is loose or lost, or one that is chipped, cracked, or broken in some other way. In other words, the problem you experience can certainly affect your smile, but you may be unsure of what you will look like after your emergency dental procedure. At our practice, our use of lifelike restorations can ensure that you complete treatment without losing confidence in the way you look.
Arranging Prompt Care With Dr. Browne
We provide prompt oral health services to people in and around the Prairie Village area who find themselves in need of it. When you arrive, we can perform a careful evaluation to see what kind of service you might need. Relatively minor injuries can call for more conservative services, including cosmetic dentistry in some cases. However, if the problem is serious enough, we may need to provide more involved care, which can include root canal therapy and a dental crown.
What Happens When A Person's Tooth Cannot Be Saved?
If a serious problem affects your tooth, or if it is knocked out of place for too long, there may be no way to save it. In this case, we can make restorative treatment with a lifelike prosthetic available to you. A permanent restoration that replaces a tooth can actually provide bite support as well as cosmetic benefits, so it can preserve your dental function as well as your smile.
Our Prairie Village, KS Dentist's Office Can Restore Your Smile And Oral Health On Short Notice
Through emergency dental work, we can help you promptly deal with a problem that puts your smile at risk. At the end of your treatment, you can be impressed by how we managed to preserve your smile as we worked to care for your problem tooth. If you have questions about our emergency services, or if you want to know about any other treatments we offer, please call our Prairie Village, KS office at 913-901-8585.