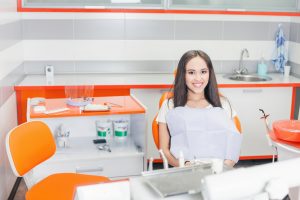 Dental emergencies that disrupt your appearance can be understandably upsetting, and they can put you in a state of alarm. Hopefully, you will never find out what your Prairie Village, KS dentist can do for you in an emergency. However, you can be happy to know that if something does occur, you have access to prompt care. In fact, your dentist can actually offer both restorative work to address the health of your tooth, and care to improve your smile. That means you will not need to worry about the long-term effects of a damage or lost tooth on the way you look!
You Can Rely On Access To Dental Care After An Emergency
The pain and panic caused by a dental emergency can be hard to deal with. While you can be upset to find yourself in a situation where you need urgent dental work, you can be relieved to know that prompt care is available. You can contact our practice and make arrangements for restorative dental work as soon as possible. That means having your attractive smile restored sooner, and it means putting a stop to pain sooner.
Identifying And Treating Health Issues Caused By Dental Damage
If a dental injury is serious enough to crack, chip, or loosen your tooth, there is a real risk that it can also suffer internal damage. Before providing the appropriate restoration for your tooth, your dentist will provide any work needed to sustain the tooth's lasting health. For significant injuries, this can involve a root canal treatment, which can put an end to internal problems.
What If My Tooth Is Loosened Or Knocked Out?
A tooth that is loosened by trauma, or even knocked out, certainly deserves your dentist's attention. Take every proper precaution to keep the tooth in place on your way to see your dentist. After a review, it can be determined whether your tooth can be saved. An extraction or replacement will only be recommended if there is no way to save the tooth. If this does occur, you can be glad to know that a modern restoration held by a dental implant can offer meaningful benefits for both your smile, and your oral health.
Dr. Browne Is Prepared To Restore Your Smile Through Emergency Dental Work
Dr. Browne can help patients who experience dental trauma. Our practice will welcome our patients for prompt treatment when it is called for. In the process of treating your dental emergency, you can look forward to both restorative and cosmetic support. Of course, we are also here to help Prairie Village, KS individuals maintain their healthy teeth! If you would like to learn more, or if you wish to schedule a visit with Dr. Browne, contact our office today at (913) 901-8585.