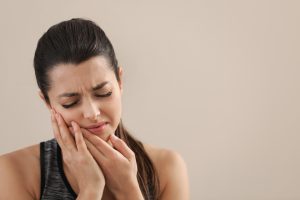 Sometimes, a problem with your oral health needs to be addressed as soon as possible. With this in mind, your Prairie Village, KS dentist wants patients to know that our office is here to help when a problem seems urgent. For example, if you crack your tooth, you can reach out to us to arrange an emergency procedure. Doing so will lower your risk for doing more harm to your enamel, and it can help you avoid difficulties with an infection that can form after the injury. You can be relieved to know that you have access to prompt care. It can also be welcome news to hear that with a lifelike dental crown, we can restore your oral health without changing your smile!
Why A Crack In Your Enamel Calls For Urgent Care
Our tooth enamel is remarkably strong, but when damage occurs, we become vulnerable to alarming oral health issues. One issue is that your tooth can become infected, as oral bacteria can infiltrate the space where your crack occurred. You also need to be careful about applying pressure to the tooth, as more damage can occur. If the injury is too severe, saving the tooth may not be possible! Fortunately, your risk for complications is reduced when you go in for emergency dental services.
Scheduling Treatment During A Dental Emergency
After you crack your tooth, contact our practice and let us know that you need help. We can offer helpful advice to minimize discomfort and protect the tooth in question until you arrive. When you are here, you will undergo an evaluation to determine just how serious the problem is. From there, we can provide the appropriate dental work to make sure your oral health, bite function, and appearance are restored.
A Custom Crown Can Protect Your Tooth Without Changing Your Smile
Any dental injury can be a cause for concern. With that said, a crack in a front tooth can be especially upsetting, as you can be worried about your appearance as well as your oral health. Dental crowns that are made from the right materials can actually imitate your healthy enamel. When one of these crowns is put in place, it can restore your smile, your oral health, and your ability to bite and chew without discomfort.
Your Prairie Village, KS Dentist Can Treat Your Cracked Tooth
If you crack your tooth, dental work should be a priority for you. Our practice makes it easier for our patients to schedule necessary services by making emergency appointments available. Dr. Browne can take care of you so that your concerns about your oral health and appearance are resolved. If you would like to find out more, please call our Prairie Village, KS office at 913-901-8585.