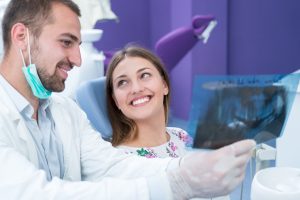 When you have no concerns about your smile, you can easily wait to see your dentist at your next semiannual dental exam. However, when you believe something is wrong, or when you suffer an injury that damages your smile, waiting will obviously be difficult. What can you do when you need to schedule treatment as soon as possible? At our Prairie Village, KS dentist's office, Dr. Browne can see you on short notice to address a possible dental emergency. By making your treatment a priority, you lower your risk for complications that can negatively impact your appearance and oral health. You also reduce the time you have to spend in pain due to an injury or infection.
Some Dental Problems Arise Suddenly And Call For Prompt Care
Serious dental pain, bite difficulties, and problems with physical tooth damage can all motivate a person to seek an appointment with their dentist as soon as possible. Hopefully, you will not find yourself in a situation where you need to deal with these issues. If you do, it is a good idea to know how ready your dental office is to see you. Patients of Dr. Browne should know that our practice is ready to help when these difficulties arise. When you reach out for treatment, we can offer advice on managing discomfort and protecting a vulnerable tooth before you arrive. When you are here, we can evaluate you to determine what kind of restorative dental work you need to recover from your issue.
Dealing With A Physical Injury
Physical damage that leaves your tooth chipped, cracked, broken, or damaged in some other way should be dealt with as soon as possible. Injuries like these cause permanent harm, and the effect on your oral health will worsen if you ignore them when they occur. For relatively minor injuries, we may be able to provide cosmetic treatment, but many injuries do call for restorative care. If necessary, we can even provide root canal therapy to address internal damage that has occurred.
Addressing Pain Without An Obvious Cause
The onset of serious pain without an obvious cause is something to worry over, and it is something that we can respond to on short notice. At your appointment, we can perform an evaluation to determine why you are in pain. You may be struggling with this because of a cavity that has worsened and caused an infection, or because you have overlooked a small injury that has worsened in time. At your appointment, we can find the right service to both restore your oral health and protect your tooth.
Our Prairie Village, KS Dentist's Office Is Ready To Help During A Dental Emergency
Dental emergencies should not be taken lightly. Patients of Dr. Robert Browne can count on timely support in situations where urgent care is required. To find out more, please call our Prairie Village, KS office at 913-901-8585.