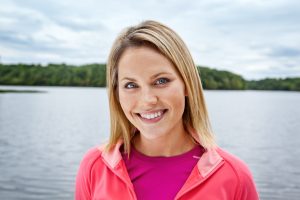 Access to emergency dental work will help you address potentially painful problems in a short time. It also makes complications from oral health trouble less likely to affect you. Many problems that call for urgent treatment with your dentist can affect more than just your well-being; you can also have concerns about your smile. At our Prairie Village, KS dentist's office, we offer services that can restore the look of damaged or otherwise unhealthy teeth as well as your dental health. Because of this, we can make sure you finish treatment with renewed confidence in both your oral health and appearance!
An Injury Can Cause A Big Problem With The Way You Look
Physical injuries can create glaring problems with your smile. Even if an injury is not serious enough to call for restorative dental work, it may be hard to hide its impact on your appearance. When you come to see Dr. Browne for emergency services, you can receive feedback about more than just your oral health. We can also work out what might need to happen to properly restore your smile!
Scheduling Treatment On Short Notice
Urgent dental services are available in response to a number of different issues. For example, we can bring you in after you chip or crack a tooth, after one becomes loose or completely dislodged, or if you have trouble with dental pain that does not have an obvious cause. At your appointment, we will evaluate you to find the most conservative treatment solution possible. Physical harm can sometimes be addressed with cosmetic dental work. With that said, even if you need a more involved procedure, we can take on your poor oral health with a focus on restoring the look and condition of a tooth.
We Can Restore Your Smile Even If You Need A Crown
Dental crowns provide permanent protection when teeth are affected by dental decay or physical injury. Dr. Browne can provide patients with crowns that are custom-made to fit securely and blend in with their smile. By doing this, we can make sure that you maintain confidence in your appearance even after a serious problem occurs. Remember that our practice also offers lifelike restorations for Prairie Village residents who come in for routine care.
Talk To Your Prairie Village, KS Dentist About Emergency Dentistry
A dental emergency can be a scary and stressful problem, but it is one that our practice is ready to resolve! With our help, you can come away from treatment with renewed confidence in your dental well-being and smile! If you wish to find out more about the urgent care that we provide, or if you have questions about our general services, please call our Prairie Village, KS office at 913-901-8585.