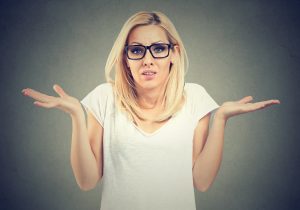 If you find yourself in a situation where you need to see a dentist as soon as possible, will you know how to respond? While it can be hard to focus when you have the distraction of a painful or broken tooth, you should know that your Prairie Village, KS dentist is prepared to help you on short notice. Because our practice is capable of meeting with patients and addressing their needs with little advance notice, we can help you quickly deal with something that affects your appearance and oral health. Access to prompt care means more than just a faster treatment for an injury that looks unsightly. We can make sure that a tooth is fully treated before complications occur that worsen your oral health.
You Should Know Who To Reach Out To If You Have A Dental Emergency
If you experience a dental emergency, you should know that you have access to treatment on short notice. Being able to promptly reach out and schedule your visit means you will not have to frantically search for a local practice that can help you. It also ensures that you are not forced to turn to an emergency room for treatment that should be provided by your dentist. Patients who visit us should know that when an urgent problem arises, we can bring you in on short notice, determine what the problem is, and provide the appropriate care to resolve the matter fully.
Scheduling Treatment For An Urgent Dental Problem
In the event that you suffer a dental injury, or you experience a period of prolonged and worrying dental pain, you can contact our office and make plans to discuss your problem with Dr. Browne. Before you arrive for your appointment, we can offer guidance on minimizing discomfort, and provide tips to help you safely handle a loose or dislodged tooth. Once you are in the office, we can determine what kind of care you might require. We may find that the injury is only superficial, and that we can address it with a conservative cosmetic dental procedure. If it is more serious, we may need to provide root canal therapy and a dental crown to take care of it.
Can Your Dentist Address An Injury While Preserving Your Smile?
Even if your tooth is knocked out and cannot be saved, we can make plans to restore your oral health and appearance after an emergency issue. The restorations that we use can match the appearance of healthy tooth enamel, which means you can trust that your procedure will leave you with a confident AND healthy smile!
Your Prairie Village, KS Dentist Is Ready To Help You During An Emergency
Dr. Browne wants patients to know that they can arrange emergency dental service when they experience a problem that requires attention on short notice. To learn more about how we can help you under this circumstances, please call our Prairie Village, KS office at 913-901-8585.