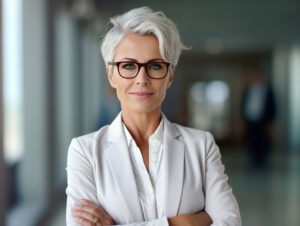 If you have a sudden injury occur to your smile, it can be difficult to know how to respond. The pain can make concentration difficult, but by knowing ahead of time who to call, you can resolve this discomfort. To care for your emergency, give us a call and we will provide explicit instructions on caring for your tooth before you can step foot in our office. Taking the right steps directly after an injury can make all the difference between saving a tooth or not. If we are unable to restore a particular piece of your smile, we can discuss prosthetic options for enjoying a full smile.
At your Prairie Village, KS dental office, we are standing by ready to assist in your time of need. This means repairing injuries such as cracks and chips as well as responding to events that knock out a tooth entirely. If you have a sudden toothache that will not go away after a day, give us a call as well. We can perform root canal therapy that prevents infection from spreading to other parts of your body.
Responding To Your Knocked-Out Tooth
If you knock out one of your teeth, the moments afterward determine if it can be saved. Immediately rinse the tooth of any debris and attempt to place it back in its socket. Hold it there until you can reach the dentist's office. If you are unable to return it in place, hold the tooth by its crown and set it in a jar of milk or saltwater bath. If we are not able to place it back, we will explore prosthetic options for completing your smile.
Responding To Your Tooth Infection
We will take an X-ray of your problem tooth to determine if an infection is present. If so, we can perform a root canal therapy that clears bacteria from inside the pulp chamber. Using special tools, we remove all decaying material before resealing the tooth's structure. By placing a custom dental crown, we restore your bite and smile's appearance. To care for your new restoration, continue practicing rigorous oral hygiene and attend regular cleanings and checkups.
Call Your Prairie Village, KS Dentist Now For Your Emergency
Do not wait to seek treatment when you experience a dental emergency. By heading to our practice at once, we can rapidly respond to your injury. After easing your pain, we can help repair your tooth or provide a replacement when necessary. To learn more about what to do in these situations, please contact our Prairie Village, KS dentist's office at 913-901-8585. Our office is located on the southwest corner of 75th and State Line at the Crossroads of Prairie Village, Waldo, Brookside, Mission Hills, Leawood, and Overland Park.