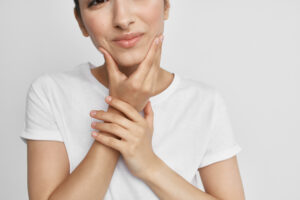 When you lack discomfort or serious visible changes to the appearance of your teeth, you may have little need to attend the dentist outside of your routine cleanings. But when you find yourself in great dental pain, knowing how to seek swift treatment can bring valuable relief and mitigate additional damage. A bacterial infection can bring on this situation, and left untreated, it can spread outside of the mouth to other parts of the body. To prevent your dental injury from compounding, you should not wait to address it. Your Prairie Village, KS dentist is standing by ready to respond to your emergency. We offer emergency dental service to treat your situation on short notice and stem the cause of your pain!
Constant Tooth Pain Can Signal Bacterial Infection
Whenever a toothache will not go away, you need to let your dentist know as soon as possible. Although a temporary pain may be of no worry, consistent aches can indicate a bacterial infection of the inside pulp. When tooth decay or physical trauma breaks the seal of your outside enamel, oral bacteria may enter and cause severe inflammation. This pain and increased sensitivity impacts your ability to comfortably bite, chew, and speak. Delaying treatment can cause you to lose the entire tooth as its compromised structure becomes further damaged, so contact your dentist right away.
Root Canal Treatment Removes The Source Of Your Pain
At your emergency appointment we will perform a full examination of your tooth to determine the source of your pain. If a bacterial infection is present, we can perform a root canal to attempt to save the healthy tissues of your tooth and remove the decayed material. For your comfort, we will numb the surrounding area and access the inner pulp with special tools. Because this treatment permanently alters the outside of your tooth, we will need to seal it to prevent future infection.
A Full Restoration Of Your Infected Tooth
After removing your bacterial infection, we can place a dental crown to return strength to your injured tooth. A crown caps off the entirety of your tooth to protect the inside and take on the force of your bite. We can match the shade of your crown's material to that of a natural tooth to give a pleasing appearance as well.
Speak With Your Prairie Village, KS Dentist About Treating An Infected Tooth!
If you are currently experience a severe toothache, let your dentist know right away. Receiving treatment in a prompt manner can save the underlying tooth and prevent full extraction. For more information on what to do in this situation, please contact your Prairie Village, KS dentist's office at 913-901-8585. Our office is located on the south west corner of 75th and State Line at the Crossroads of Prairie Village, Waldo, Brookside, Mission Hills, Leawood and Overland Park.