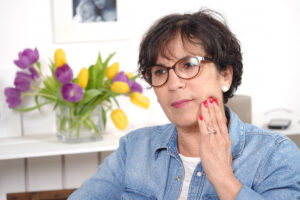 After you injure your tooth, what can you do to restore your oral health and smile? Timing can be more important than you realize when it comes to managing this kind of issue. At our Prairie Village, KS dentist's office, we provide emergency dental services for our patients when they need attention for an injury or another serious oral health issue. Based on the state of your tooth when you arrive for treatment, we can recommend the appropriate care so that you do not have to worry about your health, bite function, or appearance!
Will A Dental Injury Need To Be Promptly Treated?
When your dental injury causes worrying pain or creates a serious issue for your smile, it can call for prompt care. Even if you feel you have less to worry about from your injury, having it evaluated in a timely manner will help you avoid the consequences of further harm. Because we offer emergency dental services to patients, we can supply treatment on short notice. Whether you require restorative dental work or are approved for cosmetic dentistry, we can see to it that you have sustained confidence in your appearance and dental health after your work is finished.
What Can You Expect From An Emergency Procedure?
Reach out as soon as possible after experiencing a dental injury and let us know that you need to see us. At your visit, we can provide an evaluation, and from there Dr. Browne will determine what kind of care you require. Some injuries can be addressed with cosmetic services—for example, a porcelain veneer can cover the front surface of a tooth to hide harm to your enamel and restore your smile. A more severe problem might call for root canal therapy as well as the placement of a dental crown to make sure you have no further trouble with your smile and well-being.
Dealing With A Dislodged Or Loose Tooth
If your tooth is partially dislodged or fully out of its socket, we can explore what your treatment options should involve. Handling a lost tooth carefully by only touching its roots and keeping it from drying out with a container of milk can make it more likely it will be saved. However, if you let the problem go for too long without treatment or the tooth is too badly hurt, saving it may not be possible. If this is the case, we can discuss prosthetic treatment and how it can benefit your smile.
Talk To Your Prairie Village, KS Dentist About Treatment For A Dental Injury
Through timely care for your dental injury, our practice can help you take on problems with your tooth and smile before they worsen. If you have questions about this or any other kind of support that we can offer, reach out to our Prairie Village, KS dentist's office at 913-901-8585.