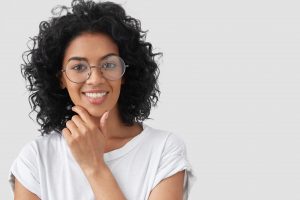 What will it take to put a stop to your toothache? Once dental pain starts to affect you, this can be a question you urgently want answered. You can also wonder how long it will take before you can undergo a procedure to address your discomfort. At our Prairie Village, KS dentist's office, we want our patients to know that we take problems with pain and sensitivity seriously. If you have a severe or prolonged issue with dental discomfort, we can bring you in for an emergency procedure. During your appointment, we will take a careful look to see what we can do to properly restore your tooth and put a stop to your pain.
Tooth Pain Is A Problem That You Should Take Seriously
You may need little encouragement to seek care for tooth pain. After all, discomfort can be difficult to ignore, and it can also make it hard for you to enjoy meals or snacks. With that said, you should be aware of what can happen if you do not seek help with discomfort. Serious pain, or pain that does not subside after a short time, can be linked to an infection. If the right treatment does not occur, your infected tooth's health can deteriorate further and eventually be lost. There is also a risk that bacteria that have gathered within your tooth structure will spread through your roots and create more difficulties for you.
Undergoing Restorative Dental Work For Dental Pain
At your emergency dental appointment, Dr. Browne can evaluate you to see what kind of restorative dental procedure is necessary for your tooth pain. If you are suffering from a severe or persistent ache, a root canal procedure can be called for to stop the problem from growing worse. This procedure removes bacteria and damaged tissue, which stops the spread of decay before it can cause new issues. After this work is done, we can seal your pulp and provide a custom dental crown to keep the tooth safe from future difficulties.
Will My Procedure Change My Smile?
You may be alarmed by the onset of pain not just because of the discomfort itself, but because it affects a tooth that is visible when you smile and speak. Will treatment mean a permanent change to your appearance? To restore front teeth, we can provide dental crowns that imitate healthy enamel. Doing this can preserve your appearance while also ensuring that you can still bite, chew, and speak without difficulty.
Talk To Your Prairie Village, KS Dentist About Your Tooth Pain
Tooth pain is a hard problem to ignore! Fortunately, Dr. Browne is prepared to help patients who experience this issue on short notice. At an emergency appointment, we can restore your smile and oral health to prevent further discomfort and more issues with your well-being. To find out more, call our Prairie Village, KS office at 913-901-8585.