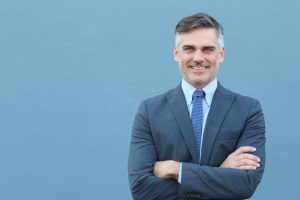 Are you going to lose an injured tooth? Whether it is broken, knocked loose, or completely knocked out, you can make an effort to save it. At our Prairie Village, KS dentist's office, we provide emergency dental services to our patients so that we can minimize the consequences of an injury, severe cavity, or other problem that can call for urgent treatment. It is possible that a vulnerable tooth will be lost. With that said, prompt care makes this less likely, as we can treat the tooth before there are complications that affect its health. If there is no way to save the tooth, we can discuss prosthetic dental work that will fully restore your smile.
A Dental Emergency Can Leave You Vulnerable To Tooth Loss – We Can Help
You may be at risk for tooth loss after an injury, especially one that has loosened a tooth or knocked it completely free of its socket. You should make care a priority in a situation like this. A dislodged tooth only offers a limited window for being saved, and a broken tooth can become infected or damaged in the time before you arrange your visit. Because we make urgent care available to our patients, we can provide the appropriate restorative services before these issues affect you.
Restorative Treatment Can Address Dental Problems And Discomfort
We offer different restorative services based on what a patient needs during their emergency treatment. For a chipped or cracked tooth, you may be find after a more conservative cosmetic dental procedure. However, if the damage affects your tooth's health or bite function, we can instead provide a tooth-colored dental crown. Saving a tooth may call for root canal therapy to address internal problems.
What If My Tooth Cannot Be Saved?
If a tooth is so badly hurt that it must be extracted, or if we are not able to put a lost tooth bac in place, we can still preserve your smile by performing prosthetic dental treatment. The right service can actually restore your appearance as well as your bite, which means we can prevent the long-term concerns that tooth loss can create. With a dental implant, we can hold a replacement tooth in place with a small titanium post that provides the kind of support that our teeth roots offer our natural teeth.
Your Prairie Village, KS Dentist's Office Offers Emergency Dental Care
Dr. Browne is prepared to help if you find yourself in need of treatment on short notice. For emergency services as well as regular care, we can make saving your tooth a priority, and we can try to find the most conservative treatment option that is capable of providing long-term benefits. Even if your tooth cannot be saved, we can prevent further oral health issues and make plans to restore your smile with a dental prosthetic. To find out more about how we can help you, contact our Prairie Village, KS office at 913-901-8585.