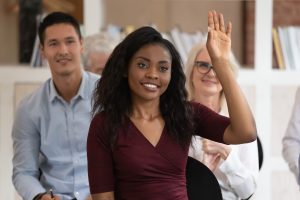 Your first question when it comes to emergency dental work may be:  How can I avoid problems that call for it? By keeping up with good oral hygiene habits and regularly seeing your dentist, you can reduce your risk for problems with pain and sensitivity from a tooth infection that can call for urgent care. With that said, you still have to worry about the kind of general bad luck that results in a physical injury. In other words, even if you do a great job caring for your smile, you should know what kind of care is available to you in case you experience a dental emergency! Our Prairie Village, KS dental office is ready to take in patients on short notice. In the event that you require this kind of care, we can bring you in to evaluate your trouble and provide the appropriate restorative dental work.
Can I Really Arrange Treatment On Short Notice?
If you experience a problem that leaves you in significant pain or puts a tooth at risk of being lost, we can make time to see you on short notice. We want patients to take these kinds of problems seriously. With prompt care, they can be resolved before there are more complications. A delay in treatment can lead to complications that lead to more pain, and even put you at risk for losing your tooth!
What Kind Of Problems Qualify For Emergency Treatment?
There are many issues that can call for urgent treatment. Problems with physical injuries can result in the need for treatment on short notice. After chipping, cracking, or otherwise damaging your enamel, you can come in to have a tooth restored. We can also help if you experience a severe or prolonged issue with pain or sensitivity. This kind of discomfort can call for care on short notice, as the discomfort can be a warning that you have an infection that needs to be treated via root canal therapy.
Will Treatment Restore My Appearance, Or Just Address A Health Concern?
The treatments provided during emergency procedures can do more than just stop active oral health issues from worsening. In addition to making sure that your tooth is healthy, you can undergo treatment to restore your smile. If possible, we can address physical injuries through cosmetic dental services. When it is called for, we can use restorative treatments that preserve your appearance. Dental crowns that imitate healthy tooth structure can provide important protection while also preserving your appearance.
Find Out What Your Prairie Village, KS Dentist Can Do For You During A Dental Emergency!
By giving our patients access to emergency treatment, we keep them safe against unexpected or painful problems that can seriously disrupt their oral health. To find out how we can help you, call our Prairie Village, KS office at 913-901-8585.