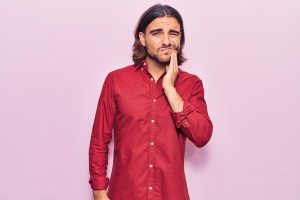 After you break your tooth, you should make a trip to the dentist's office your priority. An injury that is severe enough to damage your enamel should not be taken lightly. This can affect your appearance and bite function, and in time you can develop an infection! Dr. Browne wants patients to know that they have access to emergency dental services when this or other issues occur. At our Prairie Village, KS dentist's office, we can act quickly to evaluate the tooth, determine how severe the problem is, and recommend the right care. Remember that trying to ignore a problem or delay treatment can have unwelcome consequences that increase your risk for losing the injured tooth!
Scheduling Treatment After Breaking Your Tooth
As soon as possible after breaking your tooth, reach out to set up your emergency appointment. Take care of the tooth to the best of your ability until you arrive by limiting contact with it, minimizing pressure, and safely addressing bleeding with clean cloth or gauze. To support a tooth that feels loose, you can try to push it in place with your tongue, but overall you should avoid interacting with it and causing it to loosen further.
What Will Your Dentist Have To Do To Treat You?
We provide multiple cosmetic and restorative dental treatment options capable of improving a tooth's appearance. Minor injuries are sometimes treatable with cosmetic services. A porcelain veneer is a permanent answer to the problem of enamel damage, one that requires less space and preparatory work than a dental crown. However, a dental crown will be needed if the tooth's ability to absorb bite pressure is compromised. If an injury is so severe that there is no way to save the tooth, we can still resolve the matter by carefully extracting your tooth and making plans to replace it with a dental prosthetic.
Why Dental Injuries Call For Prompt Care
You may need root canal therapy as part of your emergency treatment. A tooth that is broken can become infected, which will cause discomfort and sensitivity issues. If care is not given in time, the tooth's health can worsen, eventually making extraction the only treatment option left. Even if the tooth does not develop an infection, it may need support to prevent further breaking.
Talk To Your Prairie Village, KS Dentist About Repairing Your Broken Tooth
If you break your tooth, Dr. Browne is ready to help! Our practice wants patients to know that they have access to emergency dental services when problems arise. By acting quickly, you can have a potentially serious problem addressed before it worsens and further affects your oral health. To learn more, call our Prairie Village, KS office at 913-901-8585.