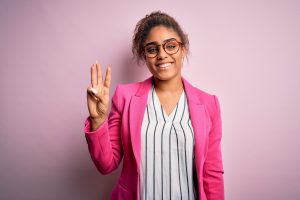 Should you be worried about your oral health after injuring your tooth? The answer is yes, particularly if the tooth is visibly damaged, loose, or completely knocked out. If treatment is not performed in time, the tooth could be lost, and that means it will take prosthetic dental work to give you back your complete smile. However, this does not mean you need to panic. At our Prairie Village, KS dentist's office, Dr. Browne is prepared to help patients who experience dental injuries and need attention. Through the appropriate restorative dental work, we can do whatever is necessary to preserve your smile and oral health!
1. You Can See Your Dentist For Treatment On Short Notice
You do have access to your dentist if you have an urgent need for treatment. We understand that physical trauma is not something that occurs on a schedule. After your injury, contact our office to let us know what has happened. We can provide tips for protecting the tooth and managing discomfort before you arrive, and we can make plans to see you so that the problem can be addressed promptly.
2. Restorative Treatment Can Put A Stop To Discomfort
It is often necessary to provide both root canal therapy and the placement of a dental crown to restore a badly hurt tooth. While people sometimes shy away from this kind of work, we can make sure you are as comfortable as possible in the dentist's chair during a procedure. By addressing your injury, and any issues with infection that may have developed, we can also help you feel more comfortable when you leave our care!
3. A Procedure That Restores Your Tooth Can Also Restore Your Smile
Through our restorative services, we can address dental damage, give you back a comfortable bite, and also preserve your smile. We do this by using restorations that imitate the looks of healthy dental enamel, and by acting quickly to treat problems while there is still time to save an infected or knocked-out tooth. In the event that a tooth cannot be saved even during an emergency visit, we can discuss procedures like dental implant placement and restoration to give you back your complete smile.
Your Prairie Village, KS Dentist Is Ready To Address Your Tooth Injury
When patients of Dr. Browne experience dental injuries, they can reach out to our office to schedule the appropriate services on short notice to restore their smile! We are aware that injuries do happen, but we want patients to know that they do not have to panic when they do! If you have questions about our practice, or if you wish to set up an appointment, call our Prairie Village, KS office at 913-901-8585.