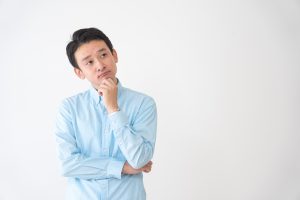 Tooth injuries can create more problems than you might realize. The presence of a chipped or cracked tooth can disturb your smile, make you self-conscious about the way you look, and even create problems for your ability to bite and chew comfortably. You should know that if an injury is not treated in time, problems with infection can occur. If this does happen, you can wind up with a severe pain in a tooth, one that can worsen over time. Our Prairie Village, KS dentist's office is prepared to see individuals who are in pain because of a possible infection. Because infections worsen over time, you may want to discuss emergency dental care. Emergency care is also available if a pain in your tooth has reached a level that is too difficult to ignore.
How Injuries Leave Teeth In A Vulnerable Position
If a tooth is chipped or cracked, it can be difficult to stop bacteria from gathering in the area where your injury occurred. What can happen because of this is the tooth can experience an infection. Bacteria that are allowed access to your tooth's pulp can cause you discomfort, and they can eventually create new problems if they are given time to spread through the roots of your tooth.
We Can Make Sure Your Tooth Is Restored As Soon As Possible
If you think you might have an infected tooth, or if you are just worried about the condition of a tooth that is physically damaged, we are ready to help you. We can actually bring patients in for treatments on short notice. At an emergency appointment, we will work to first discover what is causing your discomfort, then provide services to fully restore the tooth. Your procedure can end with the placement of a dental crown, which will keep it safe against more damage while also letting you use it to bite and chew.
Treating A Tooth That Shows Signs Of An Active Infection
Root canal therapy is a procedure used to deal with infection. This service is often used to address infections caused by advanced cavities. With that said, this procedure can also be needed whenever a person has an infection form due to an injury. Once the root canal is finished, you can be relieved to be free from the pain your infection had been causing!
Patients Can Count On Emergency Care At Our Prairie Village, KS Dentist's Office
If you find yourself experiencing a problem with pain or sensitivity that is difficult to ignore, know that Dr. Browne is able to schedule emergency dental appointments for patients. If you wish to find out more about these services, please call our Prairie Village, KS office at 913-901-8585.