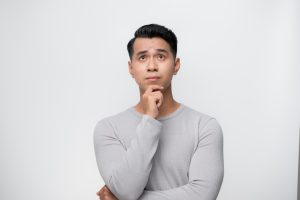 Dental injuries that leave a tooth feeling loose can call for prompt care. If the issue is ignored, your tooth remains vulnerable to becoming completely dislodged. There is also a risk for internal problems that can form after an injury. At our Prairie Village, KS dentist's office, we are prepared to help those who find themselves with a tooth that has been damaged, knocked loose, or even knocked completely free! Emergency dental services ensure that a serious problem is treated with minimal delay, which reduces your risk for complications. While it is often possible to save a tooth that has come loose, we are prepared to help you if an extraction of the tooth has to take place.
Emergency Treatment Is Available For A Loosened Tooth
If your tooth feels loose for any reason, the problem should be taken seriously. The longer you wait to see someone about the issue, the more time you have for the tooth to be completely knocked out and lost. There is also a potential risk for infection after an injury that you should recognize. Our practice is prepared to see patients who need attention on short notice. Emergency appointments make it easier for us to save the smiles of patients who experience injuries, severe pain, or other concerning issues.
Protecting Your Tooth Before Your Appointment
Until you see your dentist and have your tooth treated, you can fear for its loss as it sits loose in its socket. Take care to avoid putting pressure on it. If you are bleeding, a gentle application of a clean cloth or gauze can help you address the problem without compromising the tooth.
What Are My Options If The Tooth Cannot Be Saved?
The unfortunate truth is that some injuries are just too serious to make saving a tooth possible. This does not mean that there is nothing to be done for you at an appointment! As part of our restorative dental services, we do provide prosthetic dental work. We can discuss the placement of a dental bridge to close a gap in your smile, or even discuss the use of a dental implant to hold a restoration in position. Your emergency appointment can also involve the careful extraction of a tooth, if necessary, in order to address ongoing discomfort.
Your Prairie Village, KS Dentist Offers Emergency Dental Services!
Dr. Browne is ready to help patients when they need to see someone as soon as possible for a dental emergency. If your tooth is loosened, broken, or knocked out, we can bring you in for care on short notice to determine how we can save your smile. If you wish to learn more about our practice and services, please call our Prairie Village, KS office at 913-901-8585.