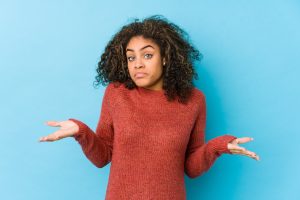 When a tooth is in serious pain, it can be hard to think about anything beyond your discomfort. In other words, it is the kind of problem people are often eager to solve as soon as possible! In addition to causing discomfort, severe tooth pain should worry you because it can be a sign that you have developed a dental infection, something that can worsen in time and eventually cost you that tooth! At our Prairie Village, KS dentist's office, patients who are affected by this problem can reach out for an emergency dental appointment. During your emergency appointment, we can deal with pain through the appropriate treatment before making plans to protect the tooth with an appropriate restoration. This puts a stop to active discomfort, and it also prevents further complications from occurring!
A Serious Toothache Can Be Difficult To Ignore
Because a toothache is potentially warning you about an infection that will worsen without treatment, you should treat it as a priority. For many people, treating the matter as urgent will be easy enough, as the pain makes it difficult to focus on anything aside from the tooth! If you are trying to ignore a toothache, or if you are still hoping it might go away on its own, know that an infection will grow serious enough to cost you your tooth if nothing is done about it.
What Can You Expect During An Emergency Appointment?
During your emergency dental appointment, your dentist will help you with discomfort, and will also take care to evaluate the tooth and determine if an infection is responsible for your troubles. Infections develop when cavities grow severe enough to attack the inner chamber of a tooth, and when an injury leads to infection or internal harm. Through root canal treatment, infected tissues within the tooth are removed and bacteria are cleared out before the tooth is sealed. After this work is complete, a dental crown will be placed for the tooth's lasting protection.
Treatment Can Provide You With Lasting Support For Your Tooth
Dental crowns are designed to provide long-term support for teeth. These restorations provide total coverage above your gum line, which means that they will be responsible for absorbing all biting and chewing pressures. If the tooth in question is in a visible location, we can discuss creating a crown from porcelain or zirconia so that it matches the color of your enamel.
Dr. Browne Is Prepared To Help Patients With Dental Emergencies
At our Prairie Village, KS dentist's office, patients who struggle with tooth pain can contact us to arrange treatment on short notice. Prompt treatment lowers your risk for experiencing further complications, and it can also help you bring an end to ongoing pain! Find out more about us by calling Dr. Browne's Prairie Village dental practice at 913-901-8585.