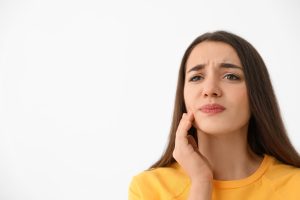 When patients at our Prairie Village, KS dental office require emergency dental care, they can count on us for prompt support. Being able to secure dental care on short notice can make saving a dislodged or badly damaged tooth more likely, and it can mean spending less time in discomfort. Of course, even with access to urgent care, you can find yourself in considerable discomfort before treatment! Managing discomfort after a dental injury can be important, and it can help you remain calm. In some cases, pain relievers can be enough to make the problem manageable. In situations where you have a broken or dislodged tooth, we can recommend measures to follow in order to limit discomfort and also protect your tooth.
Smart Tips To Follow Before You Arrive For Emergency Dental Care
What should you do to take care of yourself before you arrive for restorative dental work? Pain relievers can make your discomfort manageable until you reach the dentist's office. A cold compress or an ice pack pressed against the affected area can also make your pain easier to endure. If you are worried by bleeding, consider placing moist, clean gauze or cloth against the injury to slow or stop it.
We Can Minimize Your Discomfort By Providing Prompt Treatment
The sooner you are able to come in for care, the sooner your trouble with your dental injury can be resolved! Our practice is ready to bring you in for an evaluation, and to provide the appropriate treatment for your injured or aching tooth. The type of care that you ultimately receive during an emergency will depend on how serious the tooth's condition is. Ideally, your dentist will be able to save the tooth, and protect it with a custom dental crown. If you are worried about how a crown might affect your appearance, you can be glad to know that your restoration can be designed to match the look of your tooth structure. In the event a tooth cannot be saved, your dentist can safely extract it, and you can make arrangements to receive a dental prosthetic.
Avoiding Long-Term Problems Dental Injuries Can Cause
It is important to respond to dental injuries, even when they do not seem serious enough to require urgent care. An injured tooth that continues to ache may have internal problems. If nothing is done in time, the condition of the tooth can worsen to the point where it has to be replaced! Emergency visits create opportunities to see if the tooth in question might have internal damage that requires root canal treatment, so ongoing problems do not occur.
Dr. Browne Is Ready To Provide Quality Care After Your Dental Injury
Dr. Robert Browne is prepared to help patients who experience problems that require urgent dental care. If you have questions, or if you would like to schedule an appointment, contact our office today at (913) 901-8585.