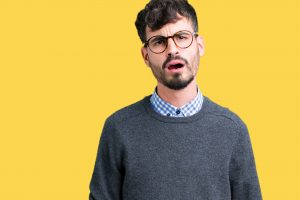 If you are unsure of what emergency dental services really provide, you can be unclear on just how important this care can be after a dental injury, or when you experience dental pain. At our Prairie Village,  KS dental office, we recognize how beneficial it can be to receive attention for tooth trouble on short notice. Because of this, we make sure our patients are able to receive prompt attention when it might be called for, and we can ensure that their oral health needs are fully addressed. In addition to evaluating your smile in an emergency, and addressing discomfort, we can move forward with restorative dental treatment that can protect your smile, and allow you to regain your oral health.
Emergency Dental Services Offer Important Support After A Dental Injury
Seeking prompt treatment in the event of a dental problem can be important. If you suffer an injury to a tooth, develop serious dental pain, or otherwise find yourself urgently wanting to visit your dentist, we can make care available to you. Through this care, we can make sure that the issue is completely addressed before it has the chance to worsen. In situations where a person's tooth is significantly harmed, or one where a tooth is loosened or lost, prompt treatment can improve your chances of having the tooth safely preserved.
We Can Make Sure Your Tooth Is Promptly Treated, And Discomfort Is Addressed
When you come in for emergency dental work, our first step will be to determine what state your tooth is in, and figure out how to best restore your smile. We are prepared to help you if your tooth needs to be extracted, if you require internal support via a root canal procedure, or if your damage has only caused superficial harm.
Restoring Your Smile After A Dental Emergency Occurs
The restorations our practice provides can protect teeth, and also preserve the appearance of your smile. For teeth that have been damaged or badly affected by decay, modern dental crowns can provide protection while also giving the tooth back its natural look. If your tooth is lost, or needs to be extracted after an injury, we can discuss restoring your complete smile with a dental implant-held restoration. This prosthetic solution can help you bite and chew comfortably, and it can make your smile appear the way it did before your emergency.
Dr. Brown Is Ready To Help Patients With Dental Emergencies!
At our Prairie Village, KS dental office, Dr. Browne is prepared to help patients who experience dental emergencies. During your visit, we can make sure you the necessary care to put a stop to discomfort, and restore your smile! To learn more or to schedule a visit with Dr. Browne, contact our office today at (913) 901-8585.