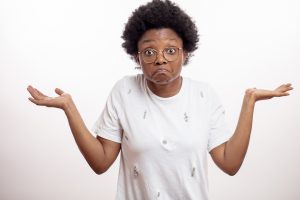 While you should certainly hope to avoid a situation that makes emergency dental care necessary, you should make sure you know what to do if you need urgent treatment. At our Prairie Village, KS dental practice, we want our patients to know that they have access to care on short notice when it might be required. If you find yourself reeling from severe tooth pain, or if you experience trauma that leaves a tooth chipped, cracked, loosened, or lost, we can bring you in for prompt service. This can mean welcome relief from discomfort, and it can improve the chance you have of saving a tooth that is loosened, lost, or otherwise badly harmed.
Emergency Dental Work Can Address A Tooth Injury On Short Notice
Emergency dental work is available to you if you find yourself with a sudden need to have work done. While this is often treatment performed in response to an injury, the onset of dental pain can make this care potentially necessary. If you are in a situation where you worry that a tooth might be in critical shape, your smile is badly damaged, or your pain is hard to manage, we can work with you to set up treatment as soon as possible.
Prompt Care Can Help You Save A Dislodged Tooth
Few dental injuries are scarier than those incidents that result in a dislodged tooth, or dislodged teeth! While it can be possible to save teeth that are lost, the amount of time a tooth can safely spend outside your mouth is limited. You can improve your odds of having your tooth (or teeth) put back in place by handling it properly. Make sure you only touch the tooth's crown, and carry it in milk to keep it safe.
Upon seeing your dentist, it can be determined if saving the tooth is a possibility. If it is not, you can still have your smile restored! At this point, you and your dentist can discuss treatment involving dental implants, which provide impressive support for prosthetic dental restorations.
Our Emergency Services Include Lifelike Restorations
As with our routine restorative dental services, emergency dental services can preserve the look of your smile. We use lifelike dental crowns to cover badly damaged teeth. This work can have cosmetic and functional value, making you feel at ease with your smile after treatment. For superficial dental damage, cosmetic dental services can be recommended.
Dr. Browne Is Ready To Provide Dental Care In An Emergency Situation!
While we hope you never need it, you can count on emergency dental care as a patient of Dr. Browne's! We can take care of a sudden issue with dental pain, or a dental injury, and make sure your smile is preserved. To learn more or to schedule a visit with Dr. Browne, contact our office today at (913) 901-8585.