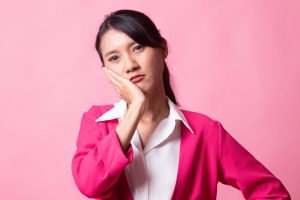 Few problems can interfere with your daily plans like a dental injury. If you experience dental damage, you should know that our Prairie Village, KS dental practice is ready to help, as we do offer emergency dental services to our patients. This can be a relief to someone who is struggling with pain. It can also be important when it comes to saving a tooth. Our goal during your appointment will be to fully address your oral health needs, and do everything possible to keep your tooth in place. We can also use modern restorative dental services to ensure that your smile is preserved after a painful injury.
Emergency Dental Care Is Available If You Injure Your Tooth
A tooth injury can be scary, and painful, but the experience can be less daunting when you know that emergency services are available to you! Our practice is ready to handle a matter where your tooth is aching, damaged, loosened, or even dislodged. The unfortunate truth is that in some cases, there will not be a way to save a tooth, even if prompt care is provided. However, access to treatment on short notice can greatly improve the odds a damaged or lost tooth can be saved, while also putting an end to your discomfort sooner.
What Kind Of Care Can You Count On During An Emergency Visit?
Our approach to emergency care is meant to provide patients with swift access to the kind of modern, smile-friendly restorative dental services we can offer when you set up an appointment for problems with tooth decay. If it is necessary, we can perform a root canal treatment to manage an internal dental problem. We can also make sure that you have appropriate protection for the tooth, so your bite function is not compromised. In a case where a tooth is not recovered, or just cannot be saved, we can start discussing replacing it with a durable and attractive dental prosthetic.
Restoring Your Injured Tooth, And Preserving Your Smile
Injured teeth can show visible signs of damage that make them an unwelcome presence in your smile. Our restorations are designed to fit in well with your neighboring teeth, and even match the color of your enamel. We can also take the time to determine what kind of restoration might be most appropriate. In some cases, superficial damage may be fixable through cosmetic dentistry, which means we can preserve more of your natural tooth structure.
Dr. Browne Is Ready To Help If You Have A Painful Tooth Injury
At our Prairie Village, KS dental office, Dr. Browne is prepared to help patients who experience painful dental injuries! To learn more about the access to emergency care you can enjoy, or to learn more about us in general, contact our office today at (913) 901-8585.