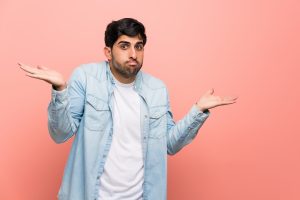 A tooth injury can be a scary experience, not to mention a painful one. If your tooth is loosened, lost, or otherwise significantly harmed, you can be understandably worried that you might lose it. At our Prairie Village, KS dental office, we are prepared to take care of an injured tooth during an emergency dental visit. Because we can see you on short notice, and provide modern restorative dental care, we may be able to save a significantly hurt tooth. With that said, some injuries are severe enough to prevent the return of your tooth to your smile. If this is the case, we can discuss the placement of a lifelike prosthetic tooth to bring back your complete smile.
Prompt Care Can Be Important If You Experience A Serious Dental Injury
Prompt treatment is important when you suffer a dental injury. While it may be possible to save a loosened or lost tooth shortly after an incident occurs, the chances of saving it become slimmer as time passes. It can also be important to act quickly because an injured tooth that is not dislodged can cause serious pain, and make basic dental functions difficult.
Your Injured Tooth Could Develop An Infection
A tooth that is injured can pose a risk for infection, which can lead to additional problems that you have to address. An infection can be resolved with a root canal procedure. Until that happens, you can suffer from discomfort or sensitivity. It is possible for bacteria that enter a tooth to spread beyond it by traveling through the root of the tooth, and creating new issues.
We Can Provide A Replacement For A Tooth That Cannot Be Saved
During an emergency dental procedure, a root canal procedure and dental crown may be needed to save a tooth. Unfortunately, there are some cases where this is not enough, and the tooth must be extracted. It is also possible that a dislodged tooth has been too seriously harmed to return to your smile. While this can be upsetting news, it does not mean that your smile is permanently altered! We can talk to you about restoring your smile with a lifelike prosthetic held in place by a dental implant. Dental implants make restorations more comfortable, and keep them secure. Modern materials can be used to construct an artificial tooth that closely mimics the one you lost, so you can remain confident in your appearance.
You Can Count On Prompt Care From Dr. Browne For A Badly Injured Tooth
At our Prairie Village, KS dental practice, Dr. Browne is prepared to help patients who experience dental injuries! We can help you by restoring an injured, loosened, or lost tooth after an accident occurs. If a tooth is harmed to the point where it has to be replaced, we can provide modern prosthetic dental work to restore your smile! To learn more or to schedule a visit with Dr. Browne, contact our office today at (913) 901-8585.