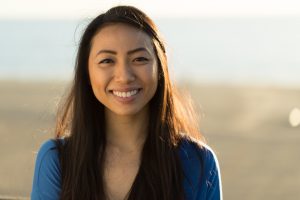 A dental injury can be a painful and disorienting experience. If you suffer an injury that results in harm to your smile, your immediate concern may be the discomfort you feel. With that said, people who experience these injuries can quickly feel alarm at the thought of how their appearance might be altered by chipped, damaged, or even lost teeth. Your Prairie Village, KS dentist, Dr. Browne, understands that dental injuries can be frightening. At our practice, patients can count on emergency dental services in the event of a serious injury. In addition to restoring your oral health, and addressing your discomfort, our practice can provide lifelike dental restorations that allow you to regain confidence in your smile.
A Tooth Injury Can Dramatically Change Your Appearance
An injury that leads to chipped, cracked, or lost teeth can have a significant effect on your appearance. This can lead to understandable alarm – after all, your teeth are not able to naturally heal from these types of damages! In the aftermath of an injury, a person can be concerned that their smile will never be the same again. While your first priority should be addressing the health of your teeth, you should know that the right approach to dental care can give you back your smile, while also putting a stop to dental troubles caused by your injury.
You Can Count On Treatment In An Emergency Situation
Injured teeth can require prompt treatment. At our practice, we recognize the importance of making emergency dental services available, and we can make arrangements to help you on short notice. After making contact with our practice, you can let us know what happened, and we can prepare to see you. If you are unsure of how to handle a broken or lost tooth, or if you are concerned about pain, we can provide guidance based on your needs. Properly handling a seriously damaged or dislodged tooth can be crucial to saving it!
Fully Restoring Your Smile Through Proper Dental Care
We offer modern dental crowns that can imitate your natural tooth structure, so a serious injury can be treated without changing the way you look. These crowns are made to be impressively lifelike, but their durability is also a concern. You can rely on your restoration to provide necessary functional support, so you will not have to change the way you bite and chew after an injury.
If your dental emergency leads to tooth loss, you and your dentist can discuss the appropriate prosthetic solution. With a dental implant to support it, a permanent restoration can help you bite, chew, and speak comfortably.
Talk To Dr. Browne If You Need Treatment For A Dental Injury
Dental injuries can be serious, and scary. Fortunately, Prairie Village, KS families can count on emergency dental care from Dr. Browne! If you would like to learn more about our urgent treatment services, or if you have questions about our general services, contact our office today at (913) 901-8585.