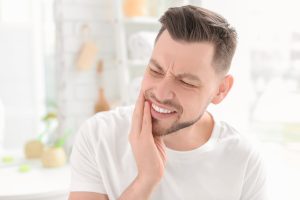 People are rarely, if ever, prepared to have a tooth chipped or cracked! After all, if you had a way of knowing, you would probably try to avoid the injury. While you might be ill-prepared to experience dental damage, our Prairie Village, KS dental practice is prepared to take care of your emergency dental issue. We are aware that issues can arise unexpectedly, and we know that dental injuries can be alarming, as they affect your appearance and your well-being. In addition to making sure that your tooth is fully restored, we can provide care that protects you from permanent smile changes.
You Can Look Forward To Prompt Care After A Tooth Injury
If you find yourself in need of help after you chip or crack your teeth, you can contact our office to arrange emergency services. Dental emergencies can be disruptive to your life, and prompt care can be important when it comes to limiting the effect that one might ultimately have on your oral health. After seeing you and evaluating the damaged tooth, your dentist can talk to you about the appropriate treatment.
What To Expect During Emergency Restorative Work
As with any restorative dental treatment, the goal during emergency work is to make sure that your tooth's health is restored. If the injury is serious enough to cause internal problems, this can require a root canal treatment to make sure there are no long-term complications. Once this is done, a dental crown can be placed to support the tooth.
In some cases, it might be determined that an injury, while noticeable, is only a cosmetic issue. If this is the case, we can talk to you about arranging cosmetic dental care to restore its appearance, and let you once again smile with confidence.
Ignoring An Injury Can Leave You Vulnerable To Problems
Deciding on your own that a tooth injury is "not worth" the time it would take to have it checked out, you can leave yourself at risk to real problems in the future. You may not realize how much weaker the tooth is after being chipped or cracked…until one unlucky day, when it breaks even further! You may also find that you have pain that will not subside, due to a problem with the living tissues in your pulp.
You Can Count On Dr. Browne For Emergency Care After A Tooth Injury
People in and around Prairie Village, KS can count on Dr. Browne to take care of them when it comes to routine dental services, and when it comes to urgent dental work! If you need emergency care after chipping or cracking your tooth, we are available to provide support. With the right treatment, you can feel confident in your smile and oral health. To learn more or to schedule a visit with Dr. Browne, contact our office today at (913) 901-8585.