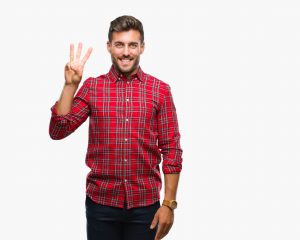 Why should you appreciate having access to emergency dental care? You should obviously hope that you never have to rely on this service, but if you do find yourself urgently in need of treatment, you can be relieved to have it available at our Prairie Village, KS dental practice. Without emergency dental services, you can be stuck waiting for work to be done on a painful tooth problem or an issue with conspicuous dental damage. Taking care of an emergency oral health issue promptly is also important because the matter can be managed before your oral health worsens. In addition to making sure your dental injury is promptly treated, you can be happy to know that we offer lifelike dental restorations that can help you regain your appearance after an injury!
1. You Can Have Your Smile Restored Promptly
To put it simply, why would you want to show off a smile affected by dental damage? By seeing you promptly, and making sure an injured or lost tooth is taken care of as soon as possible, we can make sure that you are not stuck with the embarrassment that a tooth injury can cause. For problems that only affect your appearance, and not your dental health, we can talk to you about scheduling cosmetic dental work as soon as possible.
2. Your Injured Tooth Can Be Restored Before Its Condition Worsens
If your injured tooth continues to hurt, or if you feel like you are not able to bite down on it without creating problems, you can be understandably worried about its condition. What you should know is that even if you can successfully avoid putting pressure on an injured tooth, you may be overlooking the possibility that your persistent pain is a sign of trouble. It may be necessary to perform a root canal treatment on an injured tooth in order to keep it from being lost.
3. We Can Take Care Of Dental Pain On Short Notice
The sooner you receive necessary dental treatment, the sooner you can be out of pain! You should not feel like you are stuck with an aching tooth until an appointment happens to be available. Our practice understands that an injury can interfere with your life and demand urgent attention, even if the tooth is not visibly damaged.
You Can Appreciate The Quality Dental Care Available From Dr. Browne!
Dr. Browne is proud to provide both emergency and routine dental services to people in and around Prairie Village, KS. If you have questions about our practice, or if you want to know more about the emergency work that we can provide, please let us know! To learn more or to schedule a visit with Dr. Browne, contact our office today at (913) 901-8585.