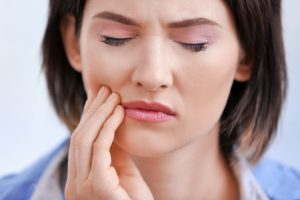 You can take several actions in the course of keeping your teeth in good health. By brushing and flossing, while also paying attention to your diet, you can significantly lower your risk for developing tooth decay, and needing restorative dental work. Of course, these steps – while effective against cavities – are not so effective at warding off the kind of misfortune that can lead to a damaged tooth! At our Prairie Village, KS dentist's office, we recognize the importance of having access to professional treatment when you need to do something about dental trauma. We can provide emergency dental services when you need them, and make sure your issue is totally resolved.
Dental Trauma Can Pose A Serious Problem For Your Oral Health
An injured tooth is not a problem that you should take lightly! For many people, the physical change created when a tooth is harmed is enough to make urgent care worth seeking. What you should also consider is the risk for future problems if nothing is done about the matter. You may be at risk for the damage worsening over time if you continue to put biting and chewing pressure on an injured tooth. There is also the threat of an infection, which can require a root canal procedure.
Dealing With Trauma With The Appropriate Restorative Dental Work
If your tooth is injured, your dentist's first goal is to make sure the threat to your oral health is managed as promptly as possible. That treatment can include a root canal, to make sure the tooth is not experiencing an infection. Once work is concluded, the appropriate dental restoration can be supplied. For physical trauma, dental crowns are often used. Crowns completely cover a tooth above the gum line, and they are able to protect teeth that would not be able to handle biting and chewing pressure any longer. If you are concerned about the way a crown might change your smile, talk to your dentist about having a lifelike material used to craft your restoration.
What If My Tooth Is Too Injured To Save?
If your injury is severe enough to make saving the tooth impossible, you and your dentist can review your options for a dental prosthetic. You can be relieved to know that dental implants have allowed people to feel more confident in their appearance and dental function after tooth loss. The implant acts like an artificial root for your tooth, and provides support that makes biting, chewing, and speaking more comfortable.
Dr. Browne Is Ready To Help You If You Experience Dental Trauma
If you have concerns about dental trauma, please let Dr. Browne know! Our practice is here for you when you need to do something about a dental injury, even when you need prompt, emergency care. To learn more or to schedule a visit with Dr. Browne, contact our office today at (913) 901-8585.