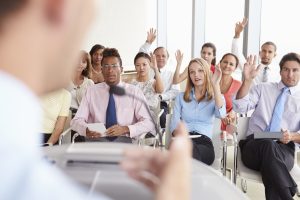 Trying to learn about emergency dental services while you have an urgent need for care can become frustrating, or even overwhelming. It can be difficult to think clearly with tooth pain, or while worrying that you may have just lost a tooth. You should know that your Prairie Village, KS dentist's office is ready to take on patients in need of urgent attention. After reaching our practice and explaining the matter, you can come in for the appropriate restorative dental procedure. While the type of care given to someone in an emergency will vary based on their needs, you can expect your treatment to end with your smile restored!
Do I Have Access To Emergency Dental Treatment?
Our patients can count on emergency dental services. Of course, if an emergency that affects your smile also affects your general health, you may need general treatment before seeing your dentist. In cases where you have a damaged, loosened, or knocked out tooth – or you have issues with discomfort that are not connected to physical trauma – our practice can greet you, and offer prompt support.
What Kind Of Problems Can My Dentist Address During An Emergency Visit?
The care you need during emergency care can vary based on the situation. Our practice is prepared to restore a tooth by providing a root canal to stop any internal issues from progressing, before securing that tooth with a dental crown. We are also prepared to attempt to save a tooth that has been knocked out, or talk to you about undergoing prosthetic dental work. With dental implant support, your prosthetic can be both attractive, and dependable.
Will A Dental Emergency Permanently Affect My Smile?
Dental emergencies can certainly cause problems for your smile, but you can be glad to know that modern dental work can effectively resolve those issues. If your problem affects the health of a tooth, or its ability to bite and chew, restorative care can include a modern crown that matches the look of your enamel. If you have an injury that disrupts your appearance, while not disrupting your oral health, your dentist can go through your cosmetic dental treatment options.
Patients In Need Of Emergency Care Can Count On Dr. Browne
Dr. Browne is ready to offer routine dental services, but our practice also welcomes people who find themselves in need of emergency treatment! Patients can count on prompt attention, and access to a range of services that can restore both your oral health, and your appearance. If you have more questions about the emergency treatments we provide, or any other questions about our practice, let us know! To learn more, or to schedule a visit with Dr. Browne, you can contact our office today at (913) 901-8585.