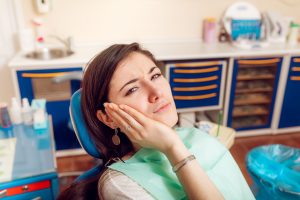 In many contexts, patience can certainly be a virtue, but dental emergencies should not be treated like something you can calmly wait to have addressed. Unfortunately, a potentially serious injury can jeopardize the health of your tooth in a serious way, to the point where it could be lost if no treatment is provided in time. You can be relieved to know that if you find yourself in a situation that seems to call for emergency dental work, your Prairie Village, KS dentist's office is ready to help you! Our practice makes restorative dental treatment a priority when a person is in need of urgent attention.
Our Practice Makes Emergency Services Available To Patients
Our practice understands that some situations that require dental care call for that care as soon as possible. While any issue that threatens your oral health should be taken seriously, dental trauma can have a significant effect on your smile, and on your oral health. If you injure your tooth badly enough to harm the pulp, or if the tooth is no longer secure, there can be a limited window where the tooth can be saved.
What Can You Expect From Emergency Treatment?
When you arrive for an emergency procedure, your dentist's first priority will be to make sure your injured tooth is appropriately treated. After assessing the damage, and responding to it, the focus can move to addressing the tooth's appearance and condition. If your injury disrupts your smile, you can be happy to know that a lifelike dental crown can be employed to provide the necessary support. It should also be noted that if the injury does not threaten the health or function of your tooth, you can look into cosmetic dental work as a solution for your smile concerns.
Discussing Prosthetic Work After A Dental Emergency
Urgent care can take care of your discomfort, but sometimes even prompt treatment is not enough to save a badly damaged tooth. If there is just no way to save a tooth, the focus can move to arranging the appropriate prosthetic dental work. People who need to replace a missing tooth, or missing teeth, can be interested in learning more about dental implants. When implants are involved in your smile recovery, you can enjoy a degree of support that benefits the way you look, and the ability to bite and chew food.
Count On Dr. Browne For Important Emergency Dental Treatment
Emergency dental care is available to patients of Dr. Browne! Our practice welcomes individuals in and around the Prairie Village, KS area. You and your family can be glad to know that you have access to urgent care, as well as committed routine smile support. To learn more, or to schedule your appointment with Dr. Browne, contact our office today at (913) 901-8585.