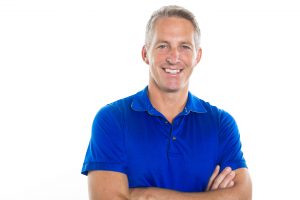 While your Prairie Village, KS dentist is ready to help you during a dental emergency, it is possible that an injury will leave you missing a tooth, or multiple teeth. While it may not be possible to preserve your complete smile, it is possible to plan the placement of a lifelike restoration. In the event you have a tooth knocked out, or damaged to the point that it must be extracted, your dentist can discuss the use of dental implants to keep your replacement in position. As a result, you can complete dental care with confidence in your appearance, and your ability to bite and chew.
Will Serious Tooth Injuries Always Make A Replacement Tooth Necessary?
A situation can call for emergency dental care, even if you are not facing the threat of losing your tooth. Your dentist can make sure an injury is dealt with, so that you no longer feel pain. Once this is done, proper restorative dental work can be planned to make sure your tooth is safe and supported. If you feel like you are facing an emergency because of a chipped or cracked tooth, or because of pain that will not subside, reach out for treatment.
What You Can Expect From A Modern Dental Prosthetic
A modern implant-supported dental prosthetic offers real value for an individual who needs to replace a missing tooth, or missing teeth. Implants are put in place to keep a prosthetic stable, but they are also capable of supporting the roots of neighboring teeth. When you bite and chew with an implant-held restoration, you stimulate your jawbone, which helps to keep the bone healthy over time. Your dentist can ensure that the prosthetic you receive is durable, while also fitting in with the rest of your smile to make you comfortable with your appearance.
Making Sure Your Needs Are Fully Met When You Experience Dental Trauma
Dental injuries can lead to a frightening sense that your smile is effectively ruined. If you suffer an injury, or feel persistent pain, you can contact your dentist for emergency services. The treatment you receive can put an end to your discomfort, and lead to an important repair of damaged teeth. As a result of this prompt care, you can feel that your smile is fully returned to good condition!
Dr. Browne Can Restore Your Smile After You Suffer A Serious Tooth Injury
A serious tooth injury is something Dr. Browne can help you address! Our practice welcomes our patients in and around Prairie Village, KS who are in need of emergency dental work. We also provide ongoing oral health care, as well as cosmetic services. To learn more or to schedule a visit with Dr. Browne, contact our office today at (913) 901-8585.