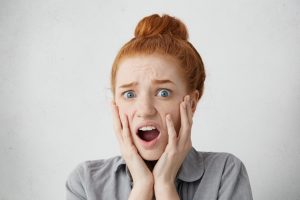 Dental emergencies do more than just disrupt your day, and your smile. The dental trauma you experience can make restorative dental work necessary, and may put you at risk for losing your tooth. Of course, you can also find yourself dealing with serious discomfort after an accident. This can create some understandable fear around dental injuries, and make it hard to focus on finding a solution. You should know that your Prairie Village, KS dentist is ready to help you in the event of a dental emergency, and you can look forward to treatment that fully addresses your needs and concerns.
Reaching Out To Your Dentist In The Event Of An Emergency
Emergency dental work can lead to important improvements, and put an end to your discomfort. You can be happy to know that your dentist is prepared to offer prompt care when an unexpected problem occurs. This means spending less time with painful, unsightly tooth damage. It also means you are less likely to lose a tooth that is knocked loose, or dislodged.
Treating An Injured Tooth Using A Modern Restoration
If you need work done to restore a dental injury, your dentist can make sure that in addition to giving the tooth crucial support, your restoration also addresses cosmetic concerns. Modern dental fillings and dental crowns can mimic the look of your enamel, so your tooth will appear totally natural.
In the event you experience a relatively minor amount of damage, restorative dental work may not be needed. In this instance, your dentist can talk to you about looking into cosmetic dental work to hide the harm.
Taking Care Of Your Smile After An Emergency That Results In Tooth Loss
In the unfortunate event that you lose a tooth because of a serious emergency, your dentist is ready to provide meaningful help through prosthetic dental work. With a dental implant in place to hold your restoration, you can feel confident enough in your prosthetic to bite and chew. You can also rely on the implant to keep your jawbone healthy – tooth loss that is not addressed with a dental implant can lead to a loss of bone mass in your jaw.
Dr. Browne Is Ready To Help Patients Who Experience A Dental Emergency
Dr. Browne is ready to help patients who experience dental emergencies! While these problems can develop suddenly, you should know that your dentist is prepared to manage the matter, and make sure your smile is effectively restored. Of course, our practice is also ready to help Prairie Village, KS residents who are interested in routine appointments, and more common problems like tooth decay. To learn more or to schedule a visit with Dr. Browne, contact our office today at (913) 901-8585.