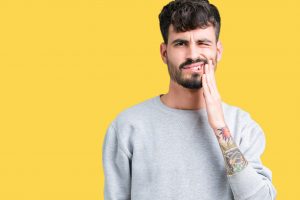 Emergency dental work is meant to do more than just treat signs of trauma that people can see. You may be in need of restorative dental care targeting the interior of your tooth, which can become infected after an injury. You can be glad to know that your Prairie Village, KS dentist is prepared to help you if you find yourself in need of urgent treatment. Our practice is ready to address the effects of an emergency that affect your smile, and any issues that upset your oral health.
Your Dentist Can Help You Recover From The Pain Caused By A Dental Injury
If your tooth continues to hurt after you injure it, you could be in need of care. Even if you have a hard time noticing any visible signs of an injury, you could have a problem that calls for professional treatment. Your dentist can put a stop to a dental emergency that causes an internal problem. While a root canal procedure is often thought of as something you undergo when you have a cavity, it can also be performed to address an injury. Ignoring this problem can lead to continued pain, and increasing trouble for your oral health.
A Modern Restoration Can Improve Your Smile After A Dental Injury Affects Your Appearance
Our practice is ready to take care of your needs if you experience an injury that negatively affects how you look. Even if your tooth needs functional support, your dentist can offer you a restoration that improves your appearance. You can enjoy protection from a modern dental crown that is made to take a damaged tooth's place in your smile, and when it comes to biting and chewing.
When Should You Treat A Problem Like A Dental Emergency?
When should you consider dental trauma serious enough to be an emergency? If your tooth pain persists after trauma, if your tooth is clearly damaged, or if it is loose (or dislodged), you should think of dental work as a priority. Deciding something is "not that serious" can lead to bigger trouble in the long run, as your tooth's condition can worsen as time passes.
Dr. Browne Is Ready To Take Care Of Your Painful Tooth Injury!
A painful toothache, or an injury that affects your appearance, can create significant concern. Fortunately, you can rely on Dr. Browne to help you in the event you need urgent treatment! Our practice is proud to make emergency dental care accessible to people in and around Prairie Village, KS. We are also ready to handle routine oral health matters, and work to improve the quality of your smile. To learn more or to schedule a visit with Dr. Browne, contact our office today at (913) 901-8585.