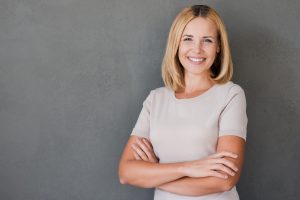 If a tooth is injured, you may have some understandable concerns about how it will affect your smile. While a molar or premolar can stay out of sight, damage to one of your front teeth can be difficult to hide. In the event you experience a dental injury, even a serious one, you should know that your Prairie Village, KS dentist is ready to help you. While the first priority is to make sure your tooth's health is addressed, and that you are no longer in pain, your care can pay attention to the appearance of your tooth, too.
A Dental Injury Can Be Scary – Your Dentist Is Ready To Help You
A tooth injury can be painful, and it can create a sense of alarm about your health and appearance. How long will your discomfort last? What will it take to make it healthy? Is your smile going to be affected? These are all valid concerns. What you can be happy to know is that your dentist is prepared to provide urgent care if you find yourself suffering from discomfort. That treatment can address internal tooth problems, which can require a root canal treatment. Your dentist can also make sure the tooth is protected against further damage, or infection, with a modern restoration.
Making Sure Your Tooth Is Totally Healthy Through Restorative Treatment
In the event of a serious injury, your dentist may have to perform a root canal treatment. This procedure is needed when your pulp is harmed, or potentially infected. By performing it, your dentist can put a stop to your immediate concerns. Restorative work also involves treatment to restore your tooth. If you experience damage serious enough to require a root canal, a dental crown can be required for support. If the tooth is a prominent feature when you speak and smile, your dentist can talk to you about restorations that are esthetically pleasing, and supportive.
Addressing Esthetic Problems Created By Minor Injuries
Knowing your dentist is ready to help you with serious injuries can be reassuring, but you may have other concerns, particularly about superficial trauma. Some injuries can leave you with unflattering chips or cracks that you are eager to address, even if your tooth is healthy. In these situations, what your dentist can recommend is cosmetic dental work to hide problems.
Dr. Browne Is Prepared To Restore The Look And Health Of An Injured Tooth
If your tooth is injured, and in pain, you can be glad to know Dr. Browne is ready to help! Our practice is prepared to deliver quality emergency care when troubles arise. We can also help you manage your oral health during preventive appointments, and improve your appearance through cosmetic work. To learn more or to schedule a visit with Dr. Browne, contact our office today at (913) 901-8585.